Hello! How are you doing?
I wrote to you a little less in recent weeks, I was always in touch and dealt with the key issues of the project, but I was on vacation. Now I am full of energy, ready to start working hard and I will try to make August cool.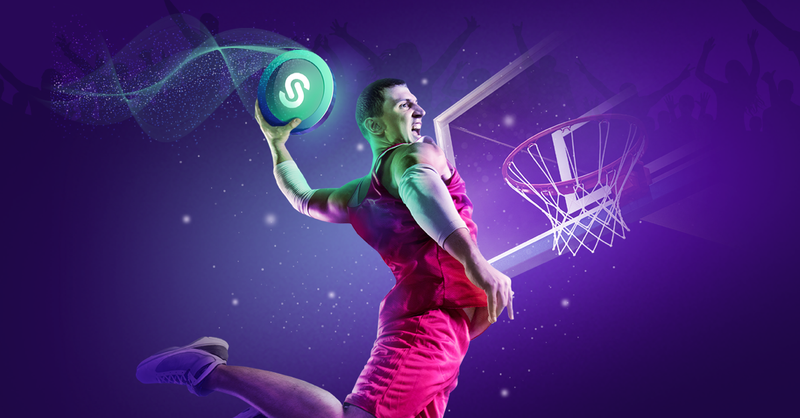 Contests
Let's start with debt. We have delayed the results of the author's contest, which took place in July. It seemed that it would be fair to award five participants, dividing the prize fund equally between them. In the equivalent of fiat money no one was affected by the increased exchange rate. But if you think I'm wrong, then welcome to the comments where you can scold me.
The numbers are as follows:
@goldenbogdan — 2000 SCR;
@bdn — 2000 SCR;
@oxygen02 — 2000 SCR;
@pete — 2000 SCR;
@lebey1 — 2000 SCR.
Throughout July, you made forecasts for the renewed sporting events. We, as promised, will reward for this. Based on the number of forecasts (it was necessary to leave links in the comments under the post), the results are as follows:
@betman — 200 SCR
@bdn — 60 SCR
@goldenbogdan — 40 SCR
@dragobetsky — 20 SCR
Lottery
We organized a lottery for the authors of forecasts as part of the loyalty program. Its prize fund is 150 SCR (25 SCR * number of accurate forecasts). Let me remind you that a link in the comments was a must in order to participate in the contest. And the winner is ... Watch the video, make it interesting :).
New contests
So far we have taken a short break regarding the contests, because we want to organize them as efficiently as possible. If you have any ideas, write in the comments. If we take advantage of your offer and the contest is successful, we will reward you with 10% of the prize fund.
Scorum bonuses
We also offer you exclusive bonuses on various projects.
BetTilt (casino&betting) — Welcome bonus 150% up to 500 EUR (promocode: SCORUM1);
BETWINNER (betting) — 100% bonus up to €130 euros (promocode: SCORUM) & MacBook Pro 2020 Lottery;
FanTeam (daily fantasy sports/betting):

Free €2 ticket (tell the support that you came from Scorum);
free €20 ticket if you enter their first €20 event (also ask support please);
100% betting deposit bonus for new users up to €500.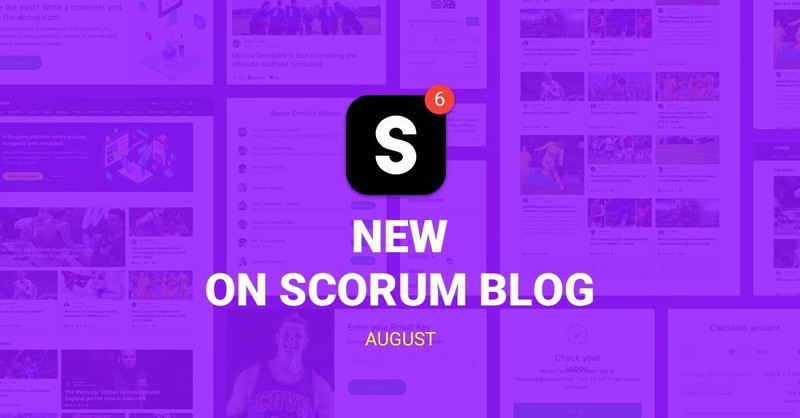 Project news
We have something to tell.
Advertising
In July, there was a significant increase in the efficiency of the ad placement, which, among other things, led to the growth of the SCR rate. As you can see, the price of Scorum Coins has more than tripled in a month, which has a positive impact on both website traffic and user activity. Attract new people in every possible way, this will positively affect all members of the community.
We do not plan to stop, our task is to move big steps towards a great goal and make Scorum more popular.
New blocks
Very soon we will update the banner structure - testing and customization took a little bit more time than expected. Now we can tell what it will be. Firstly, we will have a large horizontal banner under the menu, ads from Google Adsense will be displayed there. A high position will allow us to get a good fill rate and buyout of location.
Secondly, we want to try out such a format as exit popup. In short, this is a special offer banner that will be displayed when the user decides to leave the site. As the practice shows, using this type of advertising can improve the conversion of visitors by 500-700%.
Direct advertisers
Some users have asked if it is possible to purchase directly advertising on Scorum for SCR. Now we are ready to offer a test option for placing a card in the "Sponsors" block for 4000 SCR per month. If you want to advertise something there (from your post to an external source), then write to alex@scorum.com or Telegram (@alextazy).
Betscorum
At the moment, the process of technical development is under way of changing the data provider for the betting platform. At first, these changes will provide more reliable data with fewer errors, then it will be possible to add new sports to Betscorum.
In addition, we develop a bot that will have to provide liquidity on our betting exchange.
There are many new things ahead. We will be in touch.