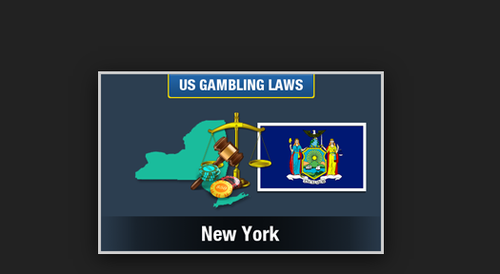 New York is the hardest state in the USA to gamble. For decades, they have tried to monopolize, and control the betting in the state. They did this with the NY State lotto, and OTB or off track betting. With in the last 20 years, the Native Americans (the people who lived here prior to Columbus showing up) have erected casinos. Still sports gambling has been a huge pain in the you know what.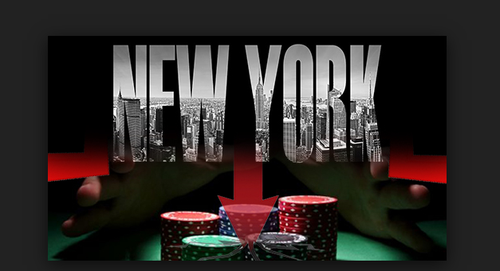 About 3 years ago, I was astonished to find I couldn't even do my Draft Kings anymore. It was at this point I started writing my legislators, congressmen, and even the assemblymen. Within a year, DK was back, with limited access. We still can not bet on collegiate sports, tennis, and a few others. Some liberal socialist pigs are even claiming NASCAR and PGA are not a "team sport"!
Yesterday I received a letter from my local assemblyman Raymond Walter in regards to actually being able to place bets on sport team. Like many states allow you to do right on the DK site now. Here is the letter,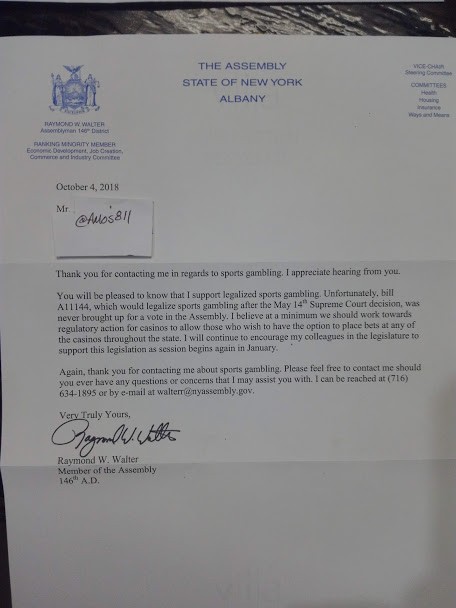 Basically, they didn't have time to bring it up prior to them taking off the rest of the year, but they will keep working at it. So, kinda good news I would say, forward progress is still progress. If you or anyone you know are in a state where gambling is a problem, you must do something about it cause complaining doesn't help. I hope in the near future to be able to play cards again online at the big sites, till then BROSGN has me covered!