Ever wondered what online casinos are all about? Here's a closer look at what they're all about and why players love playing on them!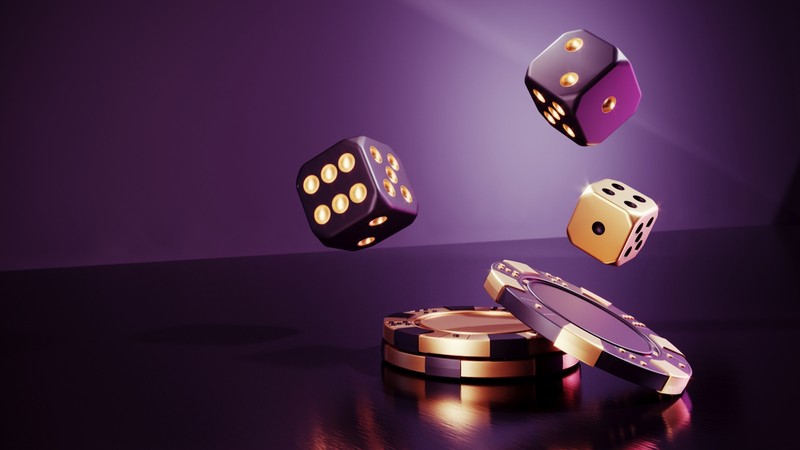 Several people love visiting land casinos to test their luck as they play their favourite games. Inside the lavish facilities of the brick-and-mortar setting, players became eager to keep on playing and win prizes. However, not everyone has the extra time to step out and visit some. This made online casinos highly popular.
Online casinos are digital counterparts of land casinos that provide players with the same winning opportunities even when they're at home. These sites are easily accessible for anyone whenever or wherever they are. This is the main reason why many players have switched to playing online instead of going out.
Aside from convenience, players also enjoy being in both regular and crypto casino sites because of other reasons. Here are some of the factors players love most about them:
Wide game roster
Land casinos have a lot of games inside their facilities but online casinos have more options to choose from. Unlike land casinos with limitations when it comes to land space, online casinos can accommodate up to thousands of games on their platform. This was made possible by game providers who each have their own styles when it comes to developing games.

Some of the games that can be found in online casinos are online slots and live dealer games. Here are some more information about them:
Slots
Slot games are the most popular and the most abundant game choice in any casino platform. Their popularity was mainly made possible by their fast and easy gameplay that even casino beginners can easily play. To play this, players would only have to choose a game, place some bets, and wait for the right symbol combinations to show up so they can win prizes.
The symbols are determined by the theme that each game classifies under. The themes are one of the most remarkable traits of online slots since it allows players to choose from what appeals to their interests the most. Though these themes may not determine the winning chances of players, this gives them a hint of what they can expect from the overall feel of the game.
Live dealer games
Aside from slots, what players love about online casinos is that they allow them to play games in real-time, making them not miss the feeling of playing in land casinos. All live games are hosted by professional dealers and some can even be played with other players.
Several live games can be found online. Among these are card games like poker, baccarat, and blackjack. Aside from that, players can also try table games such as roulette, craps, and Monopoly.
Game accessibility
One of the main problems that people encounter inside land casinos is that the waiting time for certain games can be so long since there are several players in the facility. This isn't the case for online casinos since all games can be easily accessed instantly.
This doesn't just apply to slot games as it also works the same for live dealer games. What makes this possible is that each live game is hosted by servers that can accommodate players from various parts of the world.
Free plays
When it comes to slot machines in the brick-and-mortar setting, players need to observe the gameplay of other players to see how a game works. This is not how things work online since players can just simply switch to the game's fun play mode that allows them to have a grasp of their chosen games.
With the help of free plays, players will no longer be clueless about how a certain game works. More importantly, it also allows players to try some games before deciding if they want to place bets for it or not. Given that it only works as a demo mode, players should not expect to earn prizes from this.
Aside from slots, other games such as video poker and video roulette also have fun play modes that players can try.
Bonuses
Another factor players love most about online casinos is their bonuses. When playing online, all registered players can claim bonuses as long as they meet a certain site's wagering requirements. This is unlike in traditional casinos where they would have to be VIPs to qualify for bonuses.
With these bonuses, players can win more even if they spend less on their preferred games. Each site has different bonus offers that are appealing to players. Though the specific offers may differ, the bonus types somehow remain the same. Here are some of the most popular bonuses players can claim:
• Welcome bonuses
• Deposit bonuses
• Free spins
• Cashbacks
Special features
Many online casinos have special features that players can enjoy using their preferred online casinos. Among these are 24/7 live chats that allow players to communicate with a certain site's chat support. This will help them voice out their concerns and get immediate responses.
Aside from live chats, some sites also offer sports betting odds on their page.
Payment methods
Unlike in land casinos where players would have to exchange their money for chips and vice versa, players can simply place deposits with their preferred payment methods. As long as players have an account, they can place deposits and make withdrawals with what's most convenient to them.
Some of the most convenient payment methods can be found are credit/debit cards and e-wallets. Aside from that, several sites have also incorporated the use of cryptocurrencies like Bitcoin (BTC), thus paving the way for the rise of crypto casino sites.
These are just some of the most popular characteristics of online casinos that made people love them more. By learning more about these and how they make players enjoy even when they're at home, players can learn more about how amazing these sites are!