BetScorum.com is going to be bigger than many believe. This is not a simple platform for Scorum community members to gamble on sports using SCR tokens, it is bigger than that.
BetScorum.com will set a new standard for sports betting exchanges, forcing them to adapt or die off. Let me tell you why!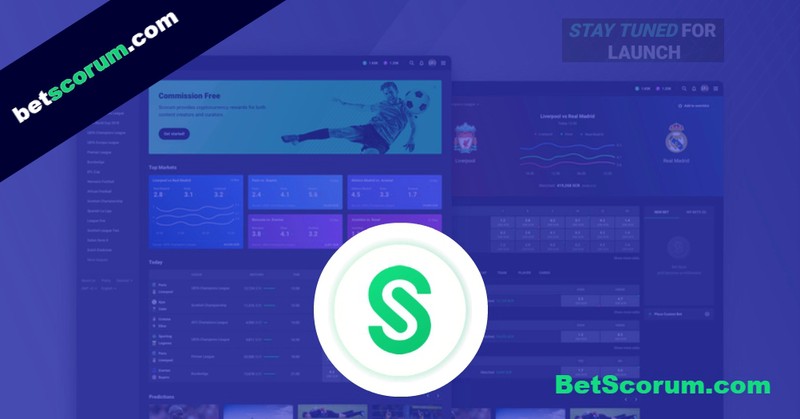 Some of the more popular sports betting exchange include, Bet365, William Hill, 5dimes and Pinnacle Sports. These are centralized betting platforms that enforce KYC, set betting limits, and charge their clients betting fees. This is the old paradigm.
BetScorum.com will be beneficial to sports bettors in general, not only the Scorum community.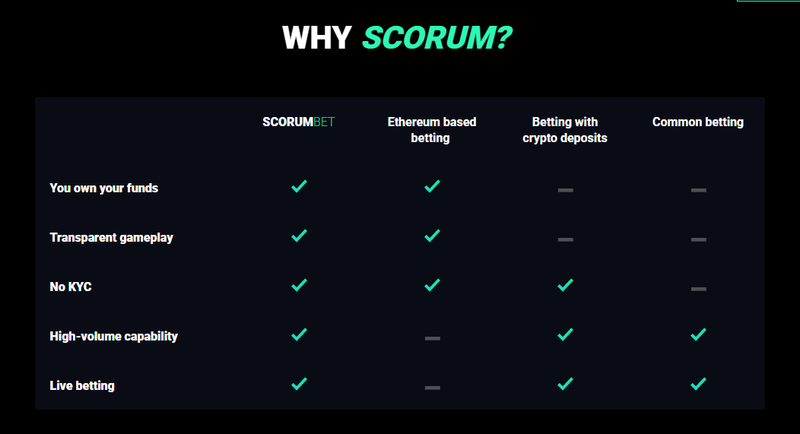 Sportsbet.io is a crypto betting exchange that accepts Bitcoin and Ethereum, it's great. The problem with that betting platform is that they control your funds and at any time they can step in and demand you to verify your identity.

Ethereum-based betting exchanges allow you to control your funds and let you gamble anonymously, however none of these compare to Sportsbet.io.

As you can see, there are trade-offs depending on the betting platform you choose to bet with. My question to you is, what if there wasn't? What if we had a platform that allowed you to gamble anonymously, while maintaining control of your funds, and betting without restrictions? BetScorum.com is the answer.

Key features:

Free transactions
Zero betting fees
Live betting
Social betting
No KYC

Control your funds
No betting limits
User friendly platform
Scorum's betting exchange will be unlike any we have ever seen before. It will offer an enjoyable user experience, while allowing you to bet privately. There is no need to pay taxes on your winnings since you are able to maintain full anonymity.

The great thing about being the first mover in this market is that Scorum has the opportunity to become a popular name in the gambling world.
This platform will present a major use-case for the SCR token, something that investors have been waiting for. With such a scarce supply of Scorum Coins in circulation one can only imagine the kind of impact a popular betting exchange would have on it's value. What's more, this will only be one of the various use-cases for SCR tokens.
Scorum will become an ecosystem of sports applications.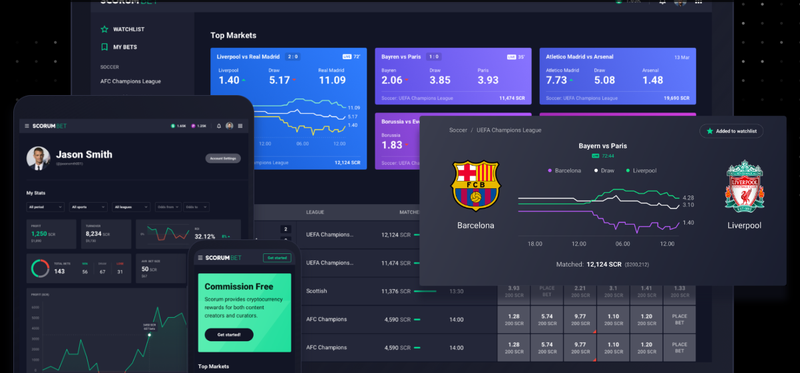 BetScorum.com will be launching soon, stay tuned for updates!