Monday is traditionally a day for corrections. That is, unless you are left at the mercy of BetScorum offer…
Unfortunately, out of 16 games today, only 3 and-a-half has some odds offered. It is very hard to correct anything without some more sports aside of football…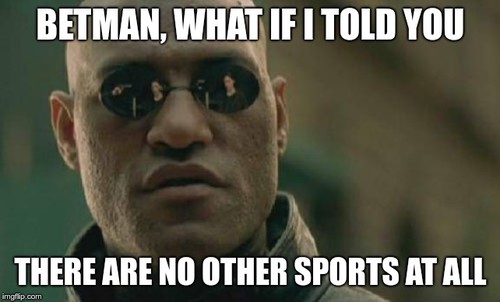 Well, Morphy, Betman already came to that conclusion, and would be satisfied even with an illusion of other sports that we could bet at. This way, Betman must skip Monday and bet on Tuesday French derby. You will easily recognize the game — it's the only one aside from Tottenham vs. Ajax with the odds offered:
Why this choice? Because PSG already secured top position, and its players will probably keep their pretty and sensitive legs for the next round of Champions League. On the other hand, the Montpellier players still have a theoretical chance to take St. Etienne at the position 4, which lead to the Europa League Group Stage, for some crumbles of the syndicate money designated for the manipulation over sheeple. So they have come to Paris a few days earlier and had a fierce training with Yellow Vests. Betman caught a bit better odds a few hours before…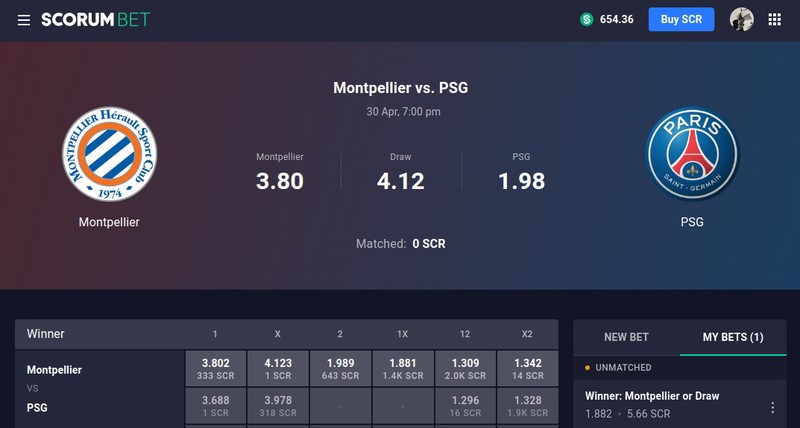 … but is ready to invest everything that came as a reward to this post at the odds above 1.8. My God, that constant drop of SCR is going to make Betman fearless!
With such value, who needs luck?