As you may remember the story of A Relative November 2020 betting results, which begins with Adam and his trial and errors (but mostly errors) with women, Betman was very close to record an unprecedented success…
Making all 12 months in a year profitable, was a dream that Betman thought was never possible. Until BetScorum inception from the mysterious depths of Universe. BetScorum actually helped Betman to understand how bookies work better than any 'Betting tutorial for novices' or a famous series of books 'Betting for Dummies'. It's all math based!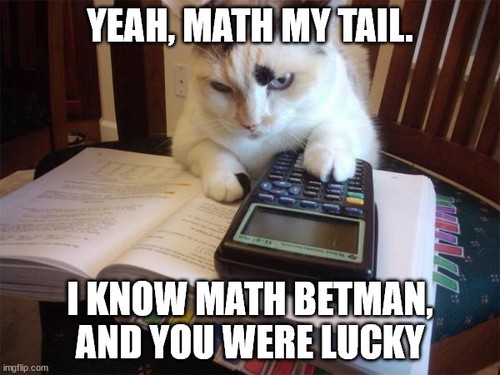 OK, Math Cat, there was a bit of luck, of course. This month didn't pass without drama. Actually, I should tell you the story of betrayal and Saint Rash, who saved the day, month, and the whole bl**dy year for Betman, and it goes like this:
Saved by Rash

Setting the odds was mostly profitable for Betman in this year. But sometimes, there were holes in his wallet that should be filled with… You've guessed it – betting! At BetScorum only, of course. And Betman tried to patch one such hole on December 27th, hoping that Liverpoor plonker could win over WBA at the odds of 1.166… A betrayal! On the same day Tottenham also betrayed Betman, and on December 28th Chelsea didn't miss a chance to ruin Betman's tip for a third betrayal in a row. Then, on December 29th, closing to 21:00 CET, Barcelona joined the club and betrayed Betman against something called Eibar. Great. At that moment, only Manchester United stood between Betman's greatest wallet hole since January 2019 and his perfect year. And they were playing Wolverhampton werewolves who are kicking the ball well only on the full Moon…
First half finished with a big zero, and Wolves were a dangerous ones. On the 60 min. mark in was still zero. On 75 min. mark – zero. On 85 min. mark Betman went to the attic to look for a joist suitable for hanging. He found some some smoked bacon and sausages. He returned for some tomatoes, cheese, garlic and bread on the 93. min mark, and then… Marcus Rashford hit a big one! Saint Rash saved not only a day as our @stanleyasokingz would say, but the whole month for Betman! A whole Year we may say!
Together with Saint Rash, Betman has to extend his gratitude to all of you who participate and contributed to his success, to all the persistent Scorum members who followed his text through this ridiculous year, and to all who still believe in SCR despite the relentless statistics…
Special big THANKS goes to our @hotbitex for a generous contribution to Betman, which will allow more upvote rewards for those with quality betting info and larger sums at the offered odds… like today when we have almost all games covered:
And now, the fabulous December results, which are a corona… I mean a crown of the year 2020: In collaboration to the BetScorum fiatful… faithful, Betman invested 4839.76 SCR in the last month of 2020, with the profit of 504.80 SCR, which means 10.43% ROI. Look at this beautiful green landscape: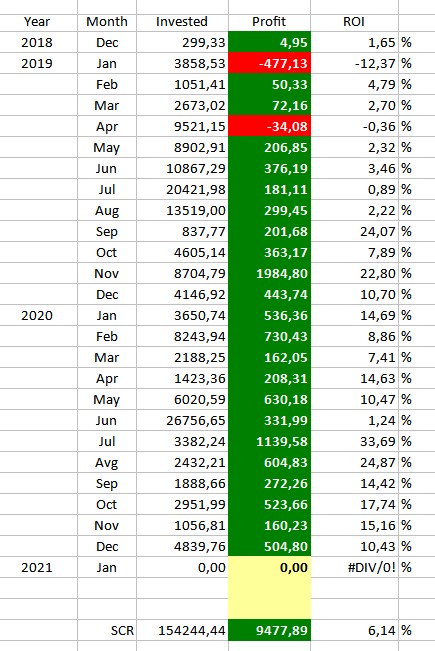 I know you all would rather watch at some Moon landscape, but for that we will have to wait for a rare natural phenomenon called 'Establishing a Development Team', which on average only happens once in a Millennia.
But we shall not give up hope, right?