This Sunday started too good for Betman's thin stock of liquid SCR. It simply isn't enough for all the nice chances at BetScorum. For example, Barcelona has another quality victim…
Yes, it is SD Eibar this time. A team that Barcelona usually leave from -5 to -2 goals behind, on a bad day. And with such a quality victim, bettors can go rampant, with a lots of imaginative offers…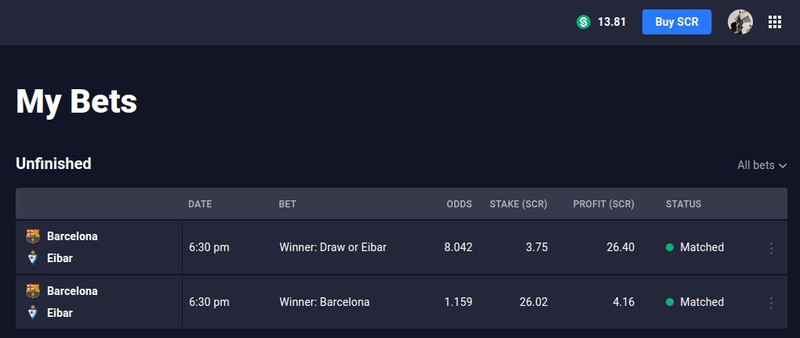 The match is easy to find, but you don't have to search — here's the link:
At this moment you have even better offer for Barcelona victory at 1.165, so early bird gets the… bet? Better than worm, isn't it? :)
And don't forget the…
…promoting of our favorite betting platform that is going to kill bookies… as soon as we create a critical mass of informed people!
Happy Sunday!