As Albert would say: "Betman, I don't know much about math, but I can tell you everything is relative!" Well, he was right. November results at BetScorum were relatively good, and Betman is relatively satisfied.
On the other hand, the math is important. Albert smart enough to have a wife who was doing math for him. Betman always had a different idea of using women…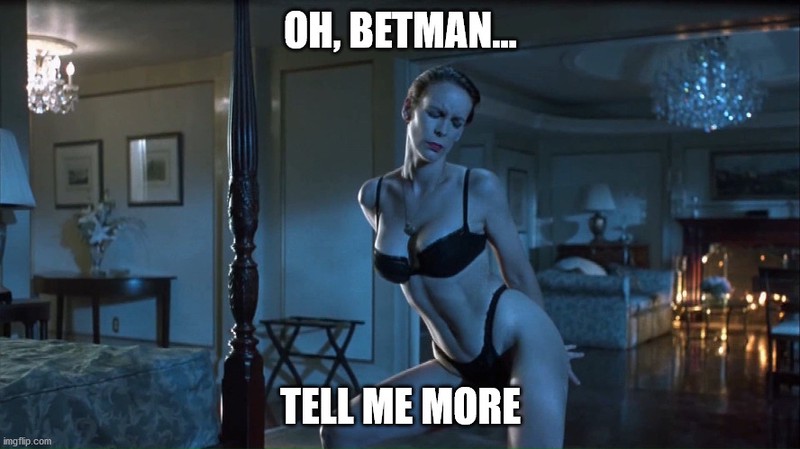 Gladly Wanda… or Helen. Can I call you Wanda, Jamie? Here is a short story on the origin of a word WOMAN. When God made woman using Adam's rib, he was exceptionally pleased with the result, and he said in awe: WOW, MAN! Then he woke Adam from anesthesia and gave him wowman, and the still dazed Adam repeated it as: 'Woman? What is it for? A math?'…
OK, he got it eventually, but not without trials and errors. Betman could speak for hours about the proper use, but I guess everyone here would be rather interested for the betting results and why is Betman only relatively satisfied, right?
Satisfaction is present because of another profitable month at BetScorum, but is relative because profit fell to only…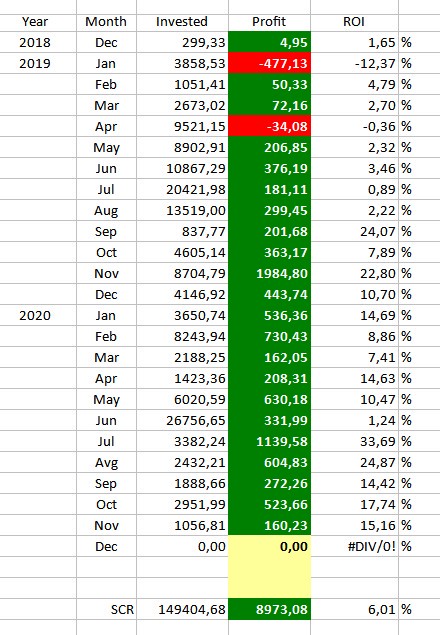 You see? only 160.23 SCR and 15.16% ROI with a mere 1056.81 SCR invested. It's a sign. People are still running away. When did you last time seen a Cricket lover @talesfrmthecrypt, or @btb, or @hassan, or @stimp1024 or @master-curator… Everything fell on Batman's feeble backed wallet.
Despite that minor trouble and yours yesterday's success (yes, you did destroy Betman yesterday taking all winning bets), Betman has a new set of odds just for you. There are even a Belgian games. Are there any Belgians here? Aristotle? @costanza?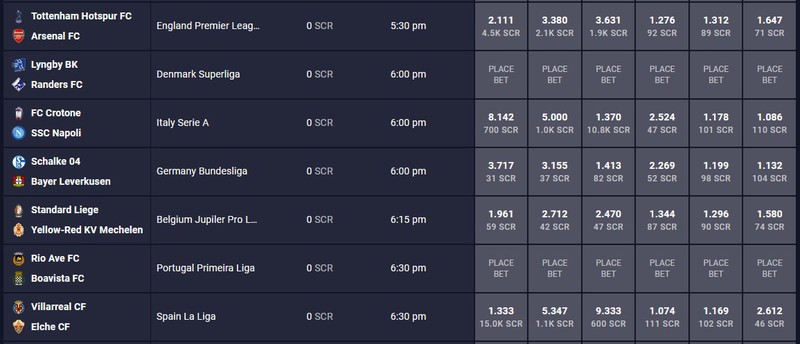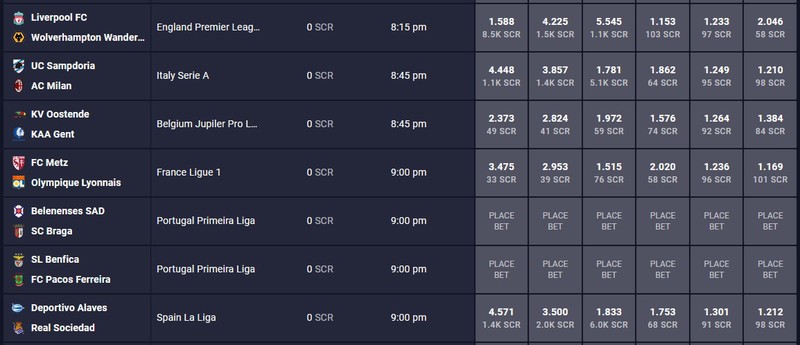 The odds are new, but the news are old: SCR is still drowning below one cent…
Anyone would like to play the betting game in December?