Betman is angry today. No, it was not about BetScorum bugs, or the bad bets. It's about transgendering the boundaries in women sports which in Betman's opinion is inadmissible…
But Betman is preparing another rant post, which you can now find at this link, so let's just quickly finish with the report of yesterday's 50% Off initiative by our Hassan.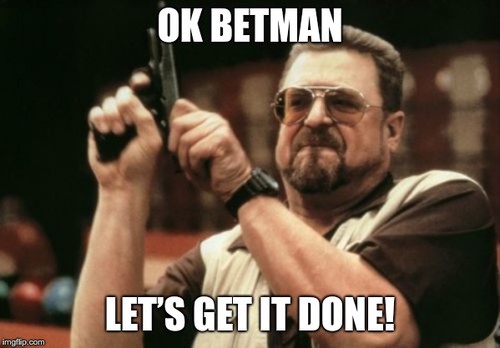 Well, not in that way, but better prepare some good analysis to beat Betman's offer for this evening, and tomorrow morning. Here is the report, and below it are the links:
On Tuesday, March 5th, there were only 8 matched bets, 5 wins, 3 loses, 12.42 SCR invested and 2.60 SCR profit. Lost bets were just -3.57 SCR, so the total of lost bets for this round came to the verge of -40 — it was -39.21 SCR, which means today will be almost certainly fulfilled the refund amount.
March 7th
SCR is still defending the resistance line facing the abyss — $0.055850…
I must warn you before you invest — Betman is on the roll!