Professional journo whiners have been whining for over a decade about the tennis disaster where you can watch three players only in the finals of grand slams… Yes, those three: Pensioner, Joker and El Toro. "Where's the new blood?" they've cried, forgetting about the good sides of this arrangement…
"Well, what are the good sides, Betman?" you may ask. First, you could drop your addiction with the exceptionally boring men's tennis in that decade, and went over watching extremely interesting WTA matches. Do you know who is Ana Ivanović? Did you miss Elena Dementieva? Anna Kournikova? Have you ever seen Bethanie Mattek-Sands? You missed everything because of those three clowns? Well, Betman is sorry for you, but it is still not everything lost. One happy day, in one very old age, when we have WTA (Women&Transgender Association) at BetScorum, Betman will tell you a stories about the real girls that were played in this game long ago… And you never could anticipate a winner. Just look this year WTA AO finals. Who could expect Kenin win?
.
The other good side: While there were only those three in the finals, Betman could write his GS Finals tips seven years ahead! And look at this now: Instead of expected Joker-Toro finals, we have some French… no, Austrian in the Finals. Well, that would be closest Australians can get to the Finals, right?
Jan 31th, 09:30 CET: Thiem vs. Zverev 1 @1.51 ✅ 3:1
And Betman has to write all over again his six-month carefully prepared analysis, find new pics…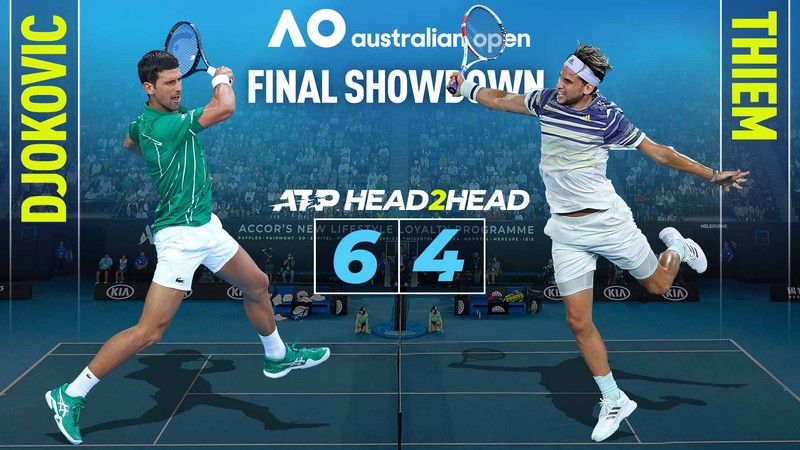 …and new mugshots for this occasion only: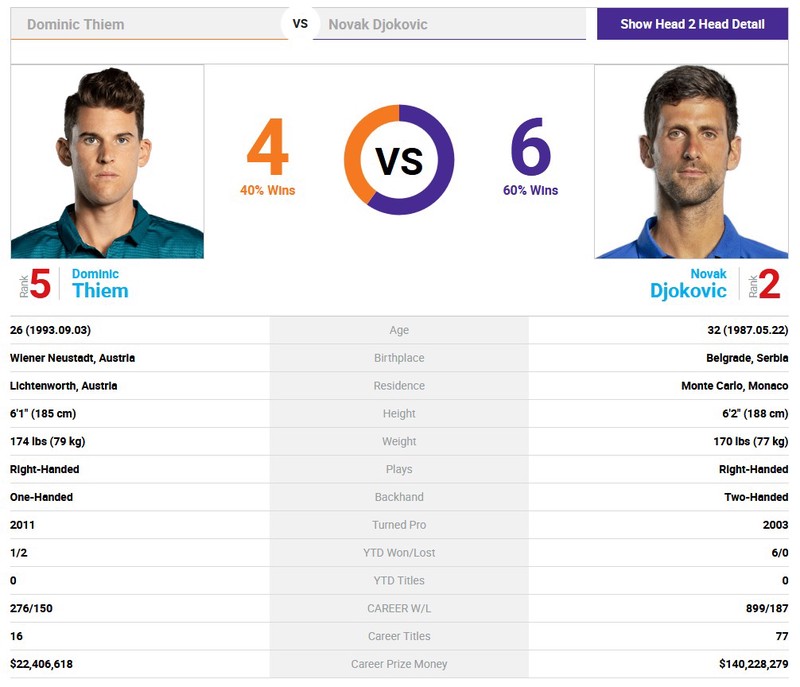 A simple stats cannot help you here. Thiem has won four out of the last five with Djoko, and he obviously find a recipe for his game. He has shown absolutely top level game against El Toro, and he is physically at his peak. Therefore, this time only, Betman will regale you with two tips, so you can chose your favorite. It's a Winter Action: Two in one!

.
The first one: If you expected it will be easy for Djoković just because he won this tournament seven times already, don't count on it. It will be a big sweating all over. The first tip, and almost Betman's favorite is… (funfanfararas please) TaDa!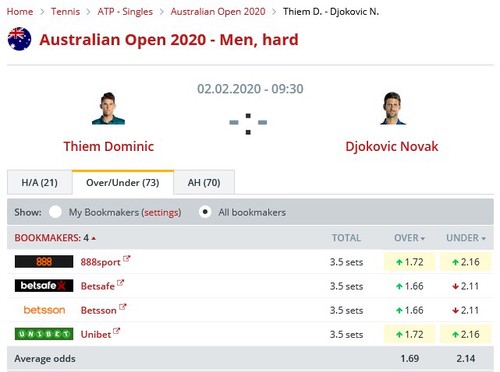 You even can choose who is going to take your money: Unibet or 888sport. But that's not all, folks! Aside from this safe bet, you also have a nice value bet at Thiem with the bookie bandits of BetVictor… if their site is working. It seems that everybody rushed into their site when they saw odds at Thiem: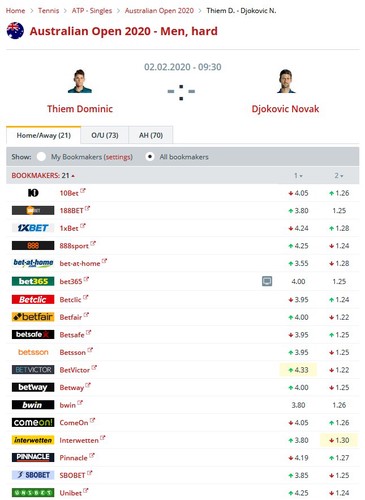 Don't stake your kid or your kidney on this one, but a few SCRs… if you can sell them for fiat anywhere… and then you can thank Betman for depriving you of your burden. Or, if you have SCRs for which you have a special emotional attachment, you can write your own tip at Scorum, and hope sleepy Scorum Loyalty Program (not only) for tipsters… will wake up and see it, and like it and upvote it… which would cover your loss if you invest some 25 SCRs (currently around $0.035 fiat) in Thiem. Exactly worth it!
You have 20 hours to make up your mind!