It is time for a final part of Betman's Academy 'Don't Do It!'Lecture, which explains things you should never ever do. Well, unless you are a fan of bungee jumping without a cord…
The first two lesson were:
And today we have a part three:
If you make first two mistakes, do not ever stake a double amount, or triple amount, or quadruple, or sixdruple, or twelwedruple, or… in an attempt to cover up your loses!
Let Betman show you at an example…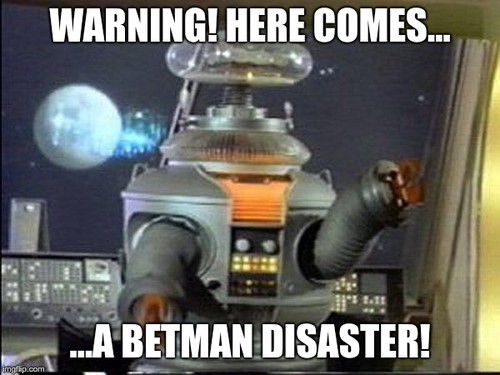 Oooops! I forgot that BetScorum is dead. It's Saturday, and there's almost nothing to burn your SCR leftovers, and certainly not enough to stake at least quadruple from the last loss. No disaster this time, sorry. So, what shall we do for fun?
.
This is a great chance for Betman to put his October results to the public. And I must say, it was really great October. Despite the dwindling offer at BetScorum, Betman was positive again, and the Summer lasted all through the October so nice that we have to ask a problem question: Are there some good sides of the Global Warming after all?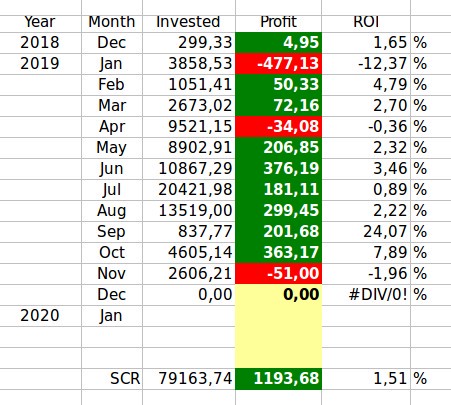 You may imagine Betman's surprise when he saw a positive result in October despite completely zombified BetScorum: even better than September with 363.17 SCR more in the wallet, and very decent 7.89% ROI. Yes, it's worth less than those few SCRs when the adventure started, but hey, people are counting numbers, not the value. And don't mind that -51 SCR in November, Betman just started his new losing streak!
See you in the November hole!