The Scorum betting section is running on empty for the whole week! Did everybody forgot about the 'betting' tag? Should Betman send a memo odds?

OK, Betman admits, there may be some of you not thinking about betting right now. That may be the influence of influenza, and Schwab's 'New Normal & Great Reset' enslaving ideology…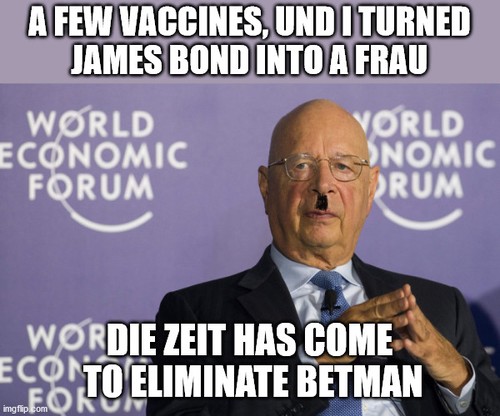 …but Betman will hardly go without resistance. Betman refuses to fall for his scam. And is ready to offer some resuscitating odds to Betscorum:
Truth to be told, the Great Reset would not be affecting SCR price under current conditions, but Betman still has hope that mythical BetScorum development team exists after all, and that they will listen to Betman's advice from the previous post. Without their support, all the members are left to resist as individuals…
Are you with Betman's resistance movement?