Today, only three matches were in the offer, and Betman almost lost hope that today could find any of his SureBets. But it did happen!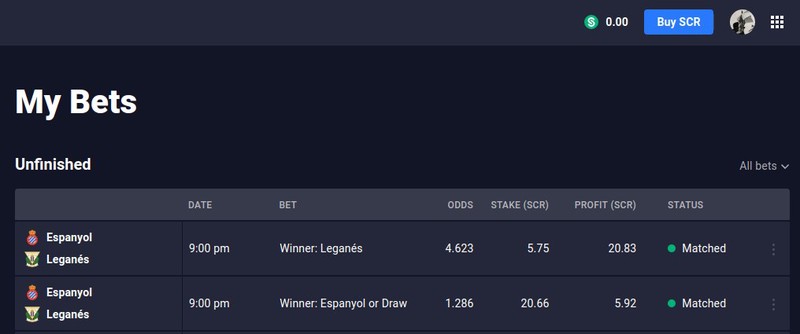 Every last SCR gone to this exciting pointless run for the fake syntetic pigs bladder on the organic grass pitch in Spain. The match is:
and you still have a chance to get it :)
And we are again remind you of promoting The SBC 5,000 SCR Giveaway for January which may get you a little wider smile on your face.
Hurry up now!