If you have expected that there will be no BetScorum Fight Club this week, well, I have to say, you were almost right! Betman had a wrestling match with a very dangerous ransomware virus that has completely exhausted yours truly. Betman tried to change Fight Club format, but it was too hard for the complete week…
First game, that was in line with Scorum Loyalty Program for EPL Tipsters was the match between Southampton FC and Manchester United, actually has shown that it is not possible to entertain a thoughtful, thorough, insightful and separate post for every game. Therefore, Betman has a suggestion for the Scorum Team. The other part of Fight Club will have all the games, and you can simply upvote it with 100%, because there will be more than four games, and with Betman's well known skills, even if there's not one winning tip, 100% would still hardly matched the promised 25% upvote for an 8 losing tips. If you know what I mean…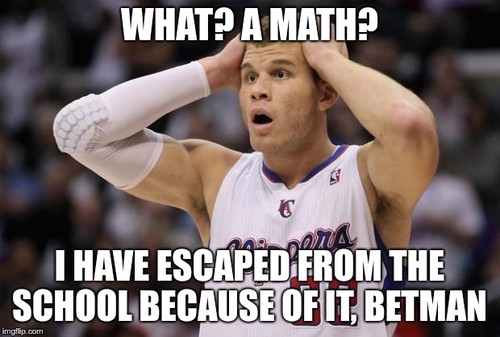 Sorry, I can't help you then. We will just calmly return to @btb's tips for this round and try to fix all his mistakes ;)
Newcastle had a bit of luck, because Tottenclowns made a slight underestimation… the thing they usually do. Now, Newcastle will have to act as a favorit against the worst team in the league. Will they be up to task?
@btb: Watford +0 @2.100 — Betman: Newcastle -0 @1.909
Chelsea losers are hosting Sheffield United, weekend variant of Sheffield Wednesday, and everyone expect a heft win… Except Betman, of course…
@btb: Chelsea -1.5 @2.240 — Betman: +1.5 @1.806
Another Ham prone to underestimations. They sure did not show more than Norwich football wise, but both teams have hollow defenses and are trying to get a goal more then they could concede. Bloody crowd pleasers. It's quite wise that @btb choose Over 3.5 for this game. Betman hopes they will made a day of rest this Saturday…
@btb: Over 3.5 @2.240 — Betman: Under 3.5 @1.806
Both teams are bad at home, so it can be said that Bournemouth is in advantage here. Yes, they both had a slow scoring start, but here is their chance to decide whose socks sucks worse…
@btb: Under 2.5 @2.320 — Betman: Over 2.5 @1.758
16:00 CET: Manchester City vs Brighton
Brighton? What is it? Just listen to @btb and put your bets on the time limit when the dev team will find out that Brighton exists…
@btb: Over 3.5 @1.800 — Betman: No Brighton, no bet
OK, Aston Villa is not such a scarecrow to instill more fear into Crystal Palace than ManU could last week. Those odds are OK…
@btb: Aston Villa +0 @2.460 — Betman: Crystal Palace -0 @1.685
And another very good choice from @btb. Liverpool had trouble to win over Southampton, and Burnley will not be any easier. It's a real shame the odds at Liverpool are so low just because they snatched that CL tin can from a scarcely dressed girl, but Betman will accept the challenge…
@btb: Burnley +1 @2.710 — Betman: Liverpool -1 @1.585
Sunday, Sep 1st
If the Standings would be made by the lowes scoring teams, then Everton would share the top of the League with — Watford! It is quite natural that nobody believes they can win at all. Only Betman will try with the surprise…
@btb: Wolves +0 @2.650 — Betman: Everton -0 @1.606
Putting aside all the analysis if the poultry at the Hams Coat of Arms is a chicken or a rooster, and what Arse Nal can do to the poultry, Betman will go statistics way. In the previous round, they both have exposed how bad they can play. Two teams, one goal in summary. Shame. It's a big question how they get so high on the Standings Table so far. Must be there's some counting error. Betman hopes they will at least try to score this time…
@btb: Under 3 @1.990 — Betman: Over 2.5 @1.63
. . .
There you go. Now you have all the answers… except Brighton one, and you can confidently bet with a high probability of winning depression, after filling your wallets with almost worthless SCR. Of course, you can always buy narcotics to alleviate disappointment, but why not invest it and return through the Scorum Loyalty Program for EPL Tipsters or promo.scr initiative? Or be brave and put your own odds at BetScorum… Or you have something better to do? Rocket calculations? Bringing up World revolution? Feeding all hungry people?
Programming a wonderful but neglected idea?
No… nobody does that, certainly not the BetScorum team…