Every sane pundit would said that Serbia has lеss chance against Brazil than a poor bear had against Ronaldo DiCaprio… I mean Leonardo DiCaprio. And that even without a bowl of spaghetti on his head!

There is only one, tiny little itsy-bitsy chance for Serbia to win, and that is: If Betman pulls out a big fiat money on Brazil win or draw! Then, that guy Murphy would easily fix the match in Serbia's favor! But… Betman does not have fiat money any more. Except for hygienic purposes. And decentralized crypto is going only to a proven winnable bets. Like this one:
20:00 Brazil—Serbia YellowCards 4.5+ @2.15
C'mon guys, Neymar alone can fake for 5 yellow cards! That bet is a steal!
Thanks to MozzartBet…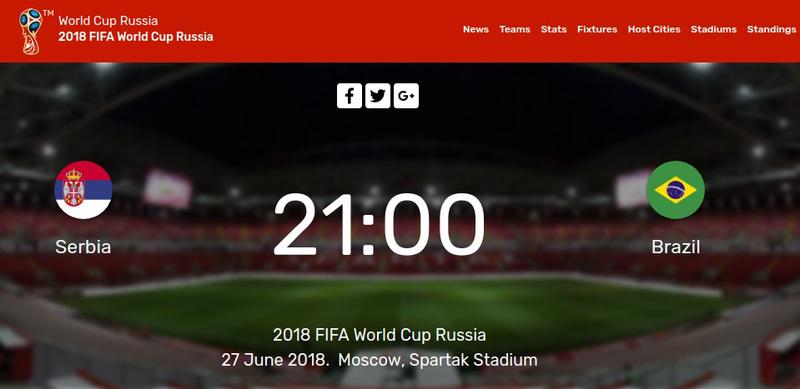 Сваки у главу здрав типаџија рекао би да Србија има против Бразила мање шансе него сироти меда против Роналда ДиКаприја… Хтео сам да кажем, Леонарда ДиКаприја. И то без чиније шпагета на глави!
Постоји само једна, ситна, малецна, шансица, шаншчуљак тако рећи, да Србија победи, а та је: Ако Бетман потегне силне фијат новце на победу Бразила или нерешено! У том случају, онај Марфи би лако удесио меч у корист Србије! Али… Бетман више не гаји фијат папир. Осим у хигијенске сврхе. А децентрализоване криптовалуте иду само у доказано добитне опкладе. Као што је ова:
Временска зона Мачвански Прњавор
20:00 Бразил—Србија Жути картони 4.5+ @2.15
Народе, па сам Нејмар може да исфолира за 5 жутих картона! Та опклада је виђена!
Хвала Моцартбету…