Everything pointed to another stormy month at BetScorum, where Betman had a negative tip ratio for the first time after a longer period. It was 6 losing tips and only 5 winning. Fortunately…
Yes, Betman had really bad feeling for January, which is traditionally bad betting month. Everyone is still under holidays hangovers, a number of 'performers' are easy on earning injuries, and they like to excuse their blunders on saving up their precious leggies and lifting up the form for the end of season. Yeah, right… Betman still cannot forget January 2019 when Chelsea destroy everything in the last days of the month… And in those good old times, SCR was above 5 cents! Can you imagine? Ten times today's value…

.
And this January was extremely bumpy because Betman couldn't leave Chelsea alone… and also ManUtd… and also Olympique Marseille… Fortunately, behind the curtains of Scorum at the very end of month, Sevilla, Verona, Real Sociedad, Valladolid, Cardiff City and Hertha brought Betman back to life, and justify another month of his crazy tips…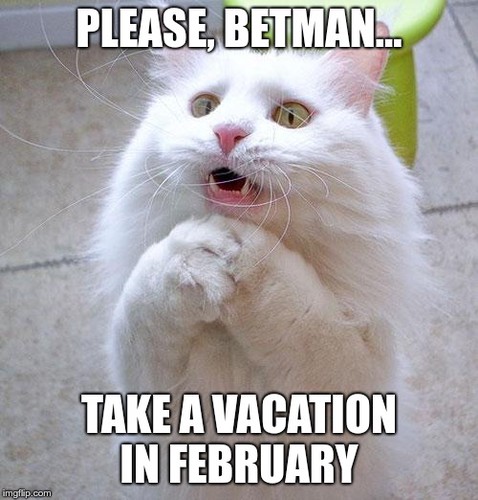 Why, Cat? Have you made a careless investment with one of your nine lives on Betman's tips? Or you just want to enjoy your mating season without stress? Well, it will not be so easy. Betman already started February with two tips:
Feb 2nd, 09:30 CET: Djoković vs. Thiem 4+ sets @1.72 ✅ 3:2
Feb 2nd, 09:30 CET: Djoković vs. Thiem 2 @4.33 ❌ 3:2
Hope you did listen to the TIP that you do not stake a kid or kidney at this second, risky one? Well… you have eight lives more to learn.
.
Let's return now to the January results. Now, the best thing was that financially, at the end, month was very good. If Betman was giving tips about his least expected outcomes, that would be an exceptional month in every regard. Like for example, these two: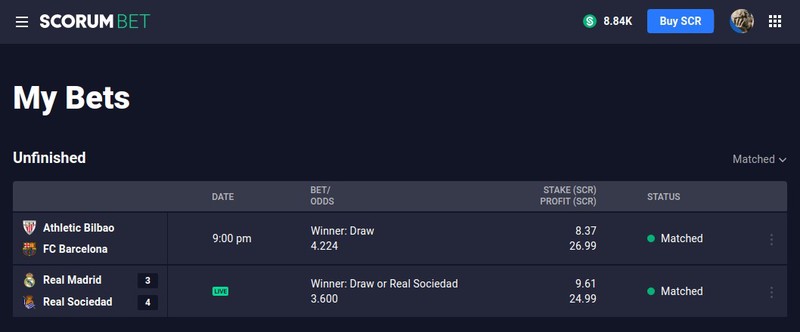 Sociedad was once again the real Real! But that is February, so get back to… Anyway, January was better than December, and that is a serious success. Having invested only 3650.74 SCR, Betman did not expected to get back more than December win − but it happened: 536.36 SCR unexpectedly came to Betman, with quite admirable ROI of 14.69%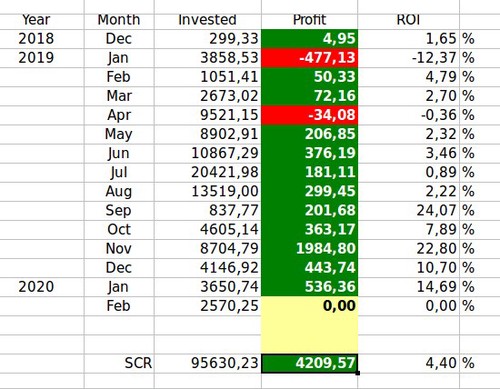 Soon, this Copa Del Rey will be over, and we'll be back to a normal abnormalities of the league tips and maybe even upvotes from the well hidden Scorum Loyalty Program (not only) for tipsters.
And then you will see what a real disaster looks like!