Aha, you didn't expect Betman will hit a French tip, especially knowing it was Olympique Marseille as a proven risky choice, right? So, we are going with another, even riskier choice for this February 12th, 2020. Now listen very carefully, I shall say this only once…
It's that time again: Le Coup in France… Le Coupe de France, that is.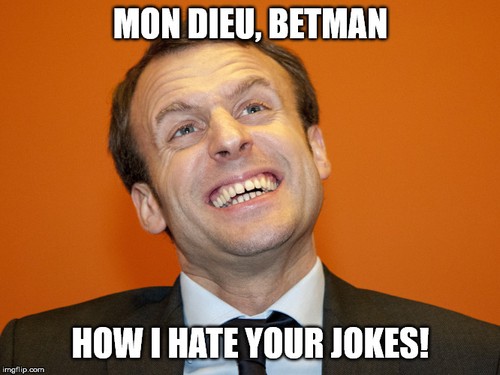 It's not a joke, Emmanuelle… Emmanuel, that is. Have you throw a glance at the streets of Paris for once in the last 15 months? True, Betman has a little joke prepared since 1789, but you certainly wouldn't like it, right?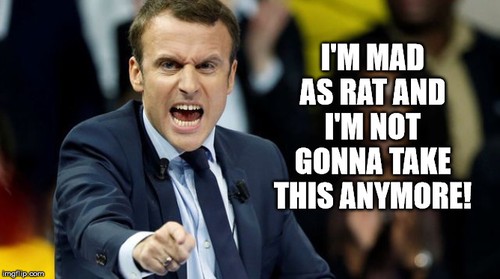 Why don't you go to the game then, and calm your nerves? Here, Betman will give you a tip that cannot miss, but you must do one simple little thing to make it winning. Let me first show you how Betman did it last weekend. On Saturday, it was already mentioned match:
And look how Betman stormed Sunday: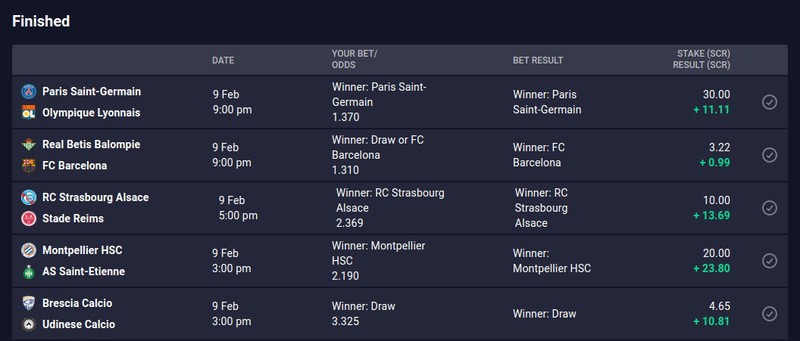 You see? Now I will give you a spectacular tip with the odds so high that you won't have to stand on a chair delivering speeches any more. And it still can be found at BetScorum!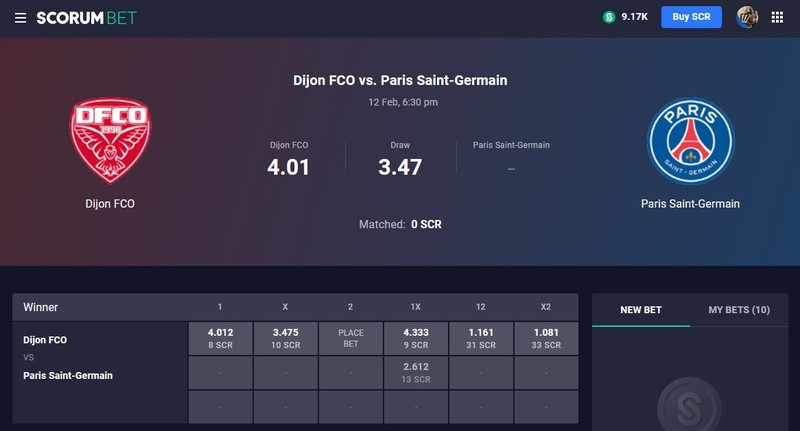 I know what will you say: "C'est impossible!"… In French, of course. And, true, this is value bet. The odds are so good it should not be missed, but the winning is not guaranteed, unless… Emmanuelle… Emmanuel… you stop thinking on Yellow Vests just before the beginning of the match! Can you do it? It's a simple thing, really – just remember not to think on Yellow Vests just before the match, and Dijon will not lose it. You also can spite Betman and do just the opposite, writing your own prediction for this match for the Scorum Loyalty Program (not only) for tipsters, and expect rich reward in SCR cryptocurrency, with which you may bet online one day from your comfy cell… Is that a French for "chair"? So, what do you say?
Isn't that an offer you can't refuse?