Betman is empty again. Mainly thanks to our @fortunabetting and the fantastic "Boosted Odds" initiative, which allowed Betman a time to send another highly controversial and adrenaline risky tip…
But Betman, why are you doing this to us then?
Because that is the name of the game. Everyone is doing it. For example…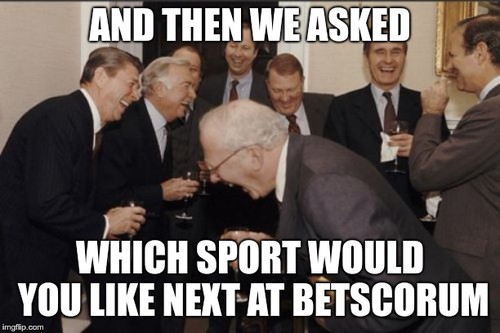 Betman at least occasionally gives you tips that can help you to invest your hard earned, but ever-falling SCR. Like he already did it four times in a row…
And now, you must be thinking: "Here he go again! This one will be great!" Of course it won't. Who would ever consider anything great about Cardiff and Crystal Palace? Cardiff has only a theoretical chances to retain its presence in the Premiership, for which they must win both games to the end, while Brighton must not win either of two last ones. And @fortunabetting gave irresistible odds at them of 2.972… Here is a small Betman's rule of irresistibility: "When everyone expect it, it won't happen!"
Cardiff is already dead in the water, and they know it. Brighton is going to London, to beat Arsenal, full of… Europa League dreams, at Emirates, so why would they fight against Crystal Palace — which is comfortably in the middle, and can just enjoy some kicking of pig's bladder? Surely you already have a hunch about Betman's suicidal tip…

Crazy, is not it? From this point, you can chose two ways:
Throw away betting alltogether and save a ton of money
Throw away SCR since it is going down to zero anyway. Today it is close to $0.02…
Spectacular choice, isn't it?