Betman has serious problems to take a look off of young ladies (why is this not called teenis?) in tight pants, who even underdressed, heartily punch some skimble-skamble thingy over another widespread skimble-skamble thingy. And each of them is strong enough to push Betman's wheelchair at least 20km/h!
Here is one that could easily do it faster, if she wasn't so commited to swing a racket against some innocent Chinese:
12:35 Cibulkova D. — Hsieh S. 1&1s 9+ 2.02
(It's a combo, Cibulkova wins, and first set at least 9 games)
Good luck!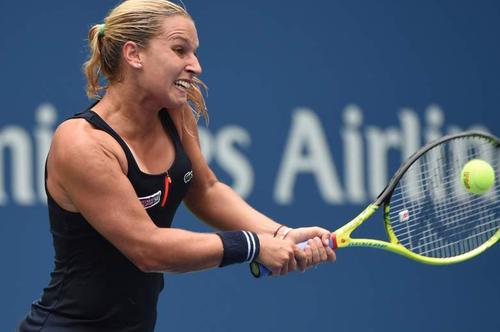 Бетман има озбиљних проблема да одвоји око од млађаних госпођица у тесним гаћама (што се то не зове теснис?) које минимално обучене срчано пребацују неку безвезну стварчицу преко неке раширене безвезне стварчице. А свака од њих довољно јака да погура Бетманова инвалидска колица бар 20км/х!
Ево једне која би то лако могла и брже, само да не мора да ландара рекетом против неке недужне Кинескиње:
12:35 Цибулкова Д. — Хсиех С. 1&1с 9+ 2.02
Срећно!