Sunday should be a day of rest, relaxation and fun through some disaсterous financial events at BetScorum. Not this Sunday. This Sunday was a continuation of yesterday's highly unusual Saturday…
Day broke into a beautiful sunny morning, and Betman was playing some old music hits from the times when music still existed (remember this?), making selfies and waiting for the events at BetScorum…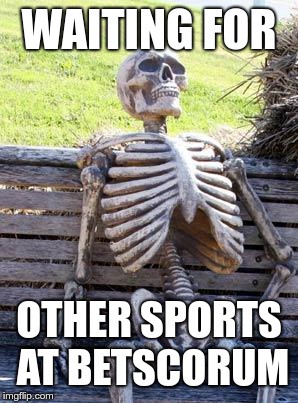 …when suddenly… a drilling started! Just above Betman, neighbor decided to reshape a bathroom, making a day in the building an indescribable noisy hell! Today there won't be a phone tips, and since Betman cannot hear even his own thoughts, he is forced to send only those odds set before the drilling started:
While SCR is undecided where to go — it's still $0.067846 — Betman considers this very good opportunity to visit a dentist. The drilling inside the skull may be painful, but at least isn't so noisy! And the dentist accepts betting tips as a currency…
Better luck to you all!