Finally one decisive match at the end of these EC2020 qualifications. Group E, the most interesting one, where three teams still have dreams of participating directly in the championship. Two of them will continue to dream…
But before we continue to the contenders, we have to thank BetScorum development team which is reminding us a third day in a row to the exciting games of Coupe de France — 11 of them — that nobody have bet a single SCR… but you never know. Someone may stake now, when the results are known, and the chances to make a winning tip are enormously multiplied, right? Don't miss the chance!

.
Now, if you thought Betman will give you next winning tip without bragging about yesterday's result, you don't know him well so far. Go ahead and tell your Betman, where on Scorum you could get better odds in a tip? And plus — a Greek drama that went from 0:1 to 2:1!
And so, Betman saved life of that poor guy who was contemplating another big stake, but… there's nobody to say at least "Thank you, Betman!" Or: "Great job Betman, here is a few bitcoins for your efforts. Where's your address?" Well, it's tattooed on my forehead: 1GZQG69sEKiMXKgGw9TcGcUCBoC4sC1ZYp … and yet nobody is making any payments. Wonder why?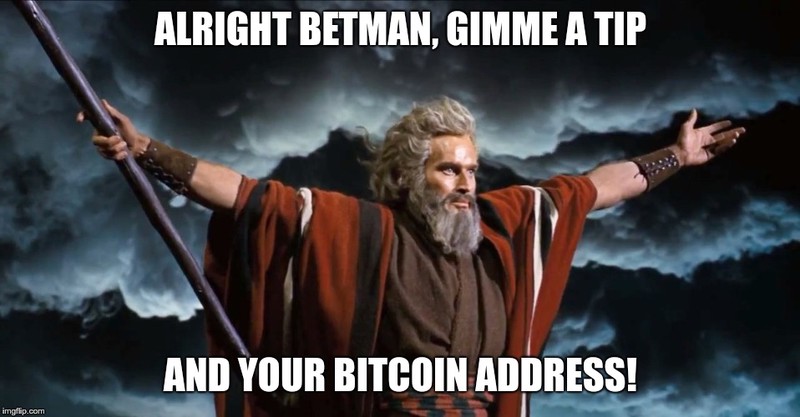 Ah, finally a true believer! You have deserved a tip or two from the infamous Group E. First a tip for the game that directly can decide on the championship participant: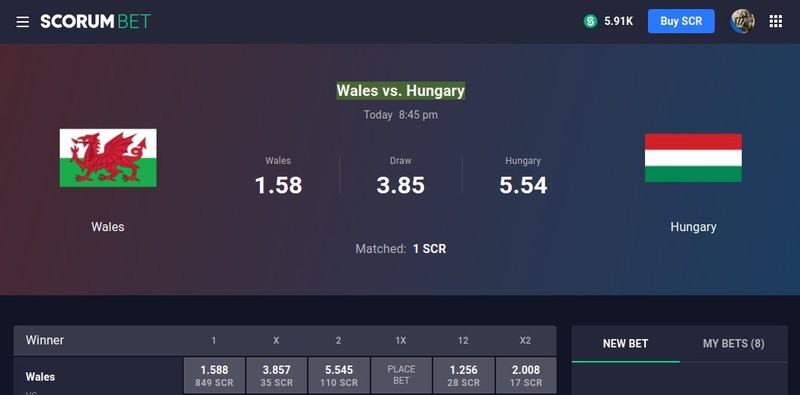 Wales should feel silly in they miss this chance, but there's more to this story — this game is full of absurds. The first absurd is that they are both hungry for Europe, but only one is called Hungry! The other glaring absurd is that at Brexit referendum voters in Wales chose to leave the EU (52.5% — 47.5%) — and now they want in again! How bizarre! And the third absurd — both state flags have red, green and white, but while Hungry have only those boring, unimaginative stripes, Wales has a red dragon with a football complex, because it's feet cannot be put into football shoes even by force! Not even Nike. They should rather put a chicken at it, like those Frenchies, who already have comfortably qualified. Well then, the winner of this game goes directly to the EC2020. But if they both blow it up and draw, then Slovakia could overtake both of them with a win over Azerbaijan. So…
…you may again put two games at your suicide ticket and pray to God not to hurt much. Or put your own tip and then pray to God that someone from the Scorum Loyalty Program for tipsters, woke up and see your post. Betman is joking again — they all have been long gone to Sochi and Bahamas, so don't keep your hopes high.
.
And in case that you still have those falling SCRs, Betman has left an odds for a several FA cup games this evening, so you can burn them out:
Good luck, you will need it more than Betman!