With Betman, you always get more! For example, yesterday you got two mistakes in one post! Two-in-One! Move over Nestle, Betman is coming!
First mistake was made on the basis of a Betting Academy Lecture that you should never hurry correcting your tragic mistakes. The tip should fail, and instead it won… again:
The other mistake was the tip itself: it should be X2 (which is also a winning one), because those were the odds for X2 and not 1X… Whatever, Betman won again, and must again do a quick&horrible mistake to prove his point.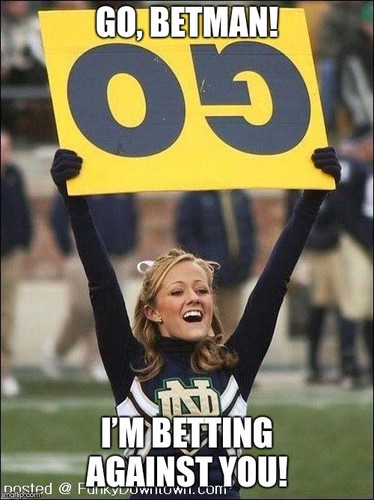 Right. Well, Betman deserved such a cheerleader. I wonder if she can make a bed? Now, where are we going to find born football losers? Well, in Belgrade, of course! Red Star exploded to supernova against Tottenham — 0:9 in only two matches. But they kept their pride, they are moral winners… Mhuhuhaahahahaa! Who's left in Belgrade? Oh, Partizan! Nice, we are going to stake on their surprise at the Theater of Dreams, right?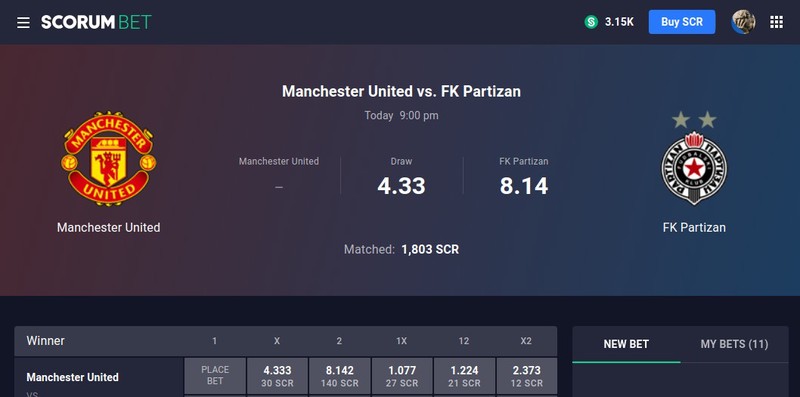 Look! Someone left the odds at 2.373 that they will not lose! Unbelievable! They can't honestly kick the ball, and the odds are so low! Why is that? Is it maybe because Manchester United also have big troubles to punt that pig's bladder despite they have at least 20 "professionals" under contract? They scored only two goals in three matches, and one of those two was a penalty kick against this same Partizan! And Partizan have that famous 'spite': They are ready to play only when they are delisted from any chances to go through: "So, you think we will lose? Stake your money!"
Betman thinks that Scorum Loyalty Program for tipsters (if it still exists) is dead as BetScorum, since they are not posting anything and do not vote for tipsters for two weeks already. In accordance to the fact that there are no loyal or any other kind of tipsters at all. So, platform decay is going as planned, and you can shove your wortless SCR into this tip without any regret.
Good luck, you'll need it!