Holiday season is almost over, but the dullness persists. Betman decided to shake you up with a serious suicidal thriller… tripper… triple, that is. At least we'll not die of boredom at BetScorum…
Today, we have a high concentration of fumblers & plonkers in the Premiership. Betman really can't miss this chance to miss a betting ticket. Look, we have incredibly funny Southampton, who dared to come to Leicester after they had lost home game against them 0:9! No, Betman did not made a typo — it really was 0:9! Betman never makes a typo, so here it is in letters to be sure: it was Zero:Twelve! (if you notice a discrepancy blame it on a shitty IBM keyboard).

.
Then we have spectacularly bad ManUtd this season, in a hostile hosting of the worst team in Premiership so far — Norwich! Finally a chance to see who is worse!
.
And the treat at the end: Chelsea! Betman will not hesitate to stake at them so they could lose (or draw) another game and hopefully slide out of EU cups. It's ChelSEXit time!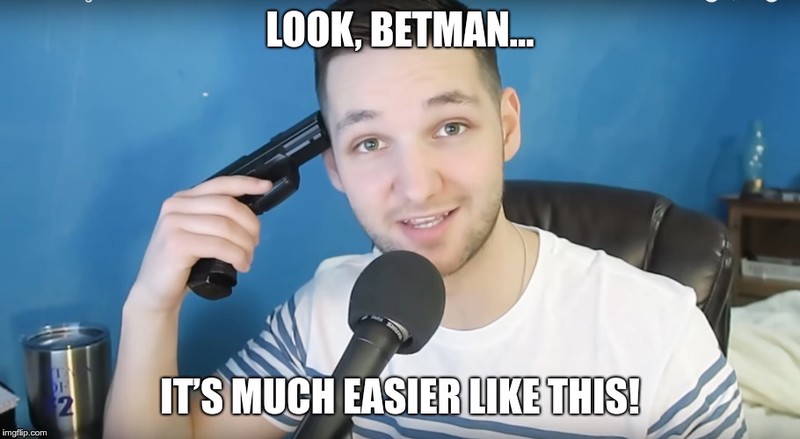 Well, everybody have their own, distinctive style. As much as I respect the expert advices from the Suicide Counseling, I prefer to do it My Way… I meant Betman's Way, that does not have anything with that Sinatra mobster. Let's not procrastinate any more… OK, just a little bit more… and… wait for it! … Here are the games: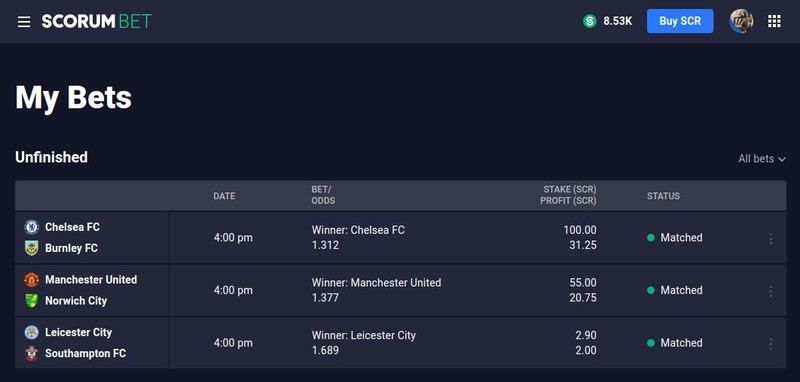 This tip might be actually a winning one…
This one is highly uncertain. Nobody could measure just exactly how incompetent ManUtd players are.
And this is almost certain draw. Betman hopes Burnley could win, but blo*dy Chelsea will probably take their chance to have a point and eat Betman's winnings too! Hey, Betman staked at this a massive $0.70 according to this morning SCR evaluation report!
.
I'm reluctant to wake a team of Scorum Loyalty Program (not only) for tipsters from their Winter Nap, but if some of them have a bad bladder, he may in passing to the toilet, check this first match, Leicester City vs. Southampton FC, which is qualified for the program upvote. Not that I hope much, but… that would be higher uncertainty than all of Betman's tips together!
What a thrill!