The day has come — a revenge day! Betman has to have a sweet revenge over the Chelsea bunch. There are even some odds at BetScorum, and that is a beautiful chance to make a revenge cake (or was it a dish?) with the minimal price!
And the venue is an excellent one. It's a local derby with a spurious Totten&Ham, led by a former hard core Chelseast, Jose, the best friend of certain Roman Abramovich. He should know how to deal with his former defense commander who now sits in a hot Recaro seat of the most anti-Betman team on the planet! You know that guy… who was so good football player that Betman cannot recall his name. And who still didn't deserve his own full episode at 442oons. Oh, yes, I've remembered! It's Lampard! Well, here is a chance for Chelsea to break Betman's tip again, and for Lampard to find a decent club to coach…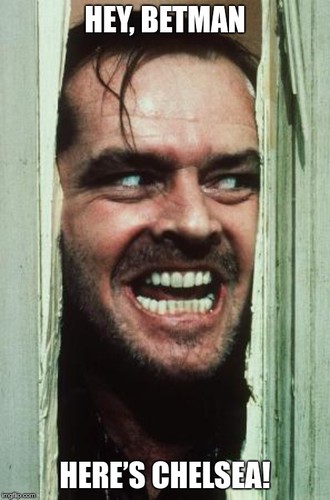 OK Chelsea, bring it on! Betman will gladly lose your way to Championship!
This will certainly be the most uncertain match of the day… until you see Betman's tip. If you couldn't tell who's worst by now, you will know that somewhere around 20:00 CET.
Be prepared. Stop thinking of your life and all of problems in it, 'cause this will be one long, boring, dull, uncertain match, with no more than seven goals in the wrong net. It was always like that with these two teams. A permanent breakup state with an unexpected European titles because nobody there takes these clowns seriously. On the bright side, outcome of this match will not provoke terrorist attacks all over Britain. They have a PM with that competences. This is called a well-regulated state.

.
On the personal side, for Betman this will be a nice, cheap way to escort Chelsea further down the standings table, out of the eurocups and in the Championship, where they can wield their axe until some Saudi prince buys a franchise to show something really funny to his numerous children. Big thanks to the BetScorum dev team and Scorum Loyalty Program for tipsters who made SCR so cheap and irrelevant that Betman practically will not lose anything in his revenge campaign!
Let's see who can hit the ball!