The day has to come. Or the month. A brilliant and completely unexpected series of twenty (yes, 20) Betman's profitable months ended this January with a bang… Big Bang.
Was it a result of relaxation after a perfect year? Or Betman has just run out of luck? Whatever it was, January was most disastrous month in his personal history:
Jan. 23th: AC Milan vs. Atalanta BC 1 @3.11 ❌ 0:3 🤬
Jan. 12th: Sheffield United vs. Newcastle United X2 @1.606 ❌ 1:0 🤬
Jan. 8th: Aston Villa FC vs. Liverpool FC 1X @3.631 ❌ 1:4 🤬
Jan. 6th: Manchester United vs. Manchester City 1X @1.708 ❌ 0:2 🤬
Jan. 3rd: Chelsea FC vs. Manchester City FC 1X @1.70 ❌ 1:3 🤬
Betman is very sorry for all the faithful followers who suffered with him. And is happy for those who actually invested against Betman, or had other benefits from his misses. If you ask how anybody could have benefit on the miss…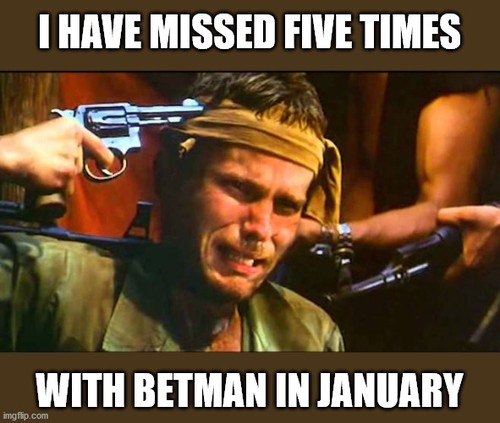 Just keep following Betman, and when you miss sixth, you are completely safe. For the rest of you, you can bet at BetScorum using the most undervalued cryptocurrency in Universe (thanks, dev team) and remove stress from the equation. Well, almost… Betman did have a massive stress watching Burnley destroys Liverpoor, and was even more shocked watching dead last Sheffield United records first two wins against Newcastle United Plonkers and against No1 clowns, Manchester Plonkers United – as guests!
And naturally, results are not only appalling, but the worst ever seen here at Betman's blog… Gone from the wallet without a decent farewell for a massive 1971.39 SCR out of invested 6232.46 SCR. If anyone wants more numbers, that is most terrible -31.63% ROI. An unmistakable sign that Betman needs a longer vacation from betting…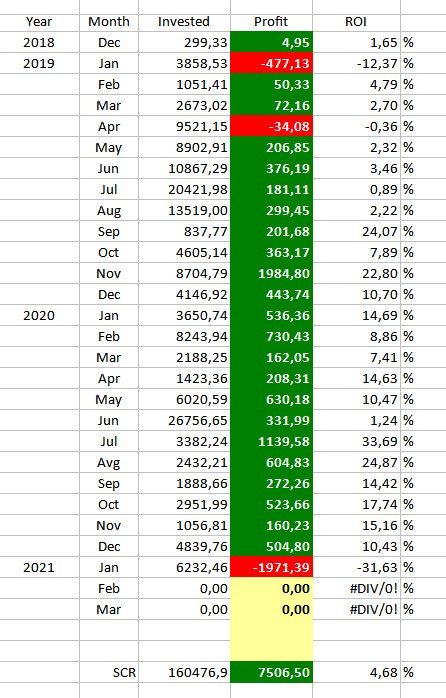 Which does not mean you should not continue to make your own mistakes. There are a few chances to do it today at BetScorum. Here, you try on Sheffield if you think you can do better:


OK, back to the drawing board…