Betman is changing Fight Club format for this week! Scorum team has thrown a gauntlet into Betman's face, promoting their Scorum Loyalty Program for EPL Tipsters, and Betman cannot resist a challenge!
We are going to start with the first game on Saturday, you know the one which is NOT Brighton game, because Brighton is still under ban over to the BetScorum platform. This is ridiculous! We are not able to bet on ManCity trashing them at home! Are the developer professional Brighton haters, or they simply found a cheap and quality source of THC?

. . .
Let's leave them in deep thinking and see who do we have in good mood for a Fight Club match…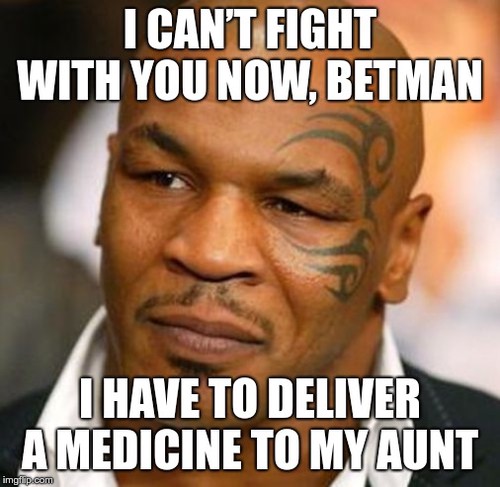 Alright, Mike, you were always a sissy. Although, you have knocked out Robin. Earchewing World Champion… You were never close to a tough guy like @btb is. The man that will never ever give you BetScorum links to the games he tips, nor the elementary info on the date and time! Let's see what does he have up his sleeve for Saturday:
. . .
First game, Saturday 13:30 CET is Brighton… Aha, got you! Now Betman WAS JOKING. You won't get Brighton at BetScorum — ever! Nor you will ever have other sports. First game is, football of course…
Here @btb made a very brave tip of Draw @3.370 — the best way to attract Betman! Challenge accepted!
@btb: Draw @3.370 — Betman: No Draw @1.5

. . .
Southampton won over Brighton… Brighton? Where did I hear that name? …and ManUtd made a blistering blunder by burning both, @btb & Betman… OK, enough with "B" words… in their spectacular loss of a home game against Crystal Palace! Therefore, Betman is rather ready to oppose this @btb's bet. Southampton will be drunk of their visiting win, and ManUtd will scrap anything they can to improve their miserable impression… for better or for worse. Hardly this one will be ended in a draw. Unfortunately, Scorum Loyalty Program for EPL Tipsters does not allow odds lower than 1.5, and only someone totally out of mind would offer those odds at no-draw, right? Well, that's why Betman is there. He has offered just that, and just for the fastest readers among all of you: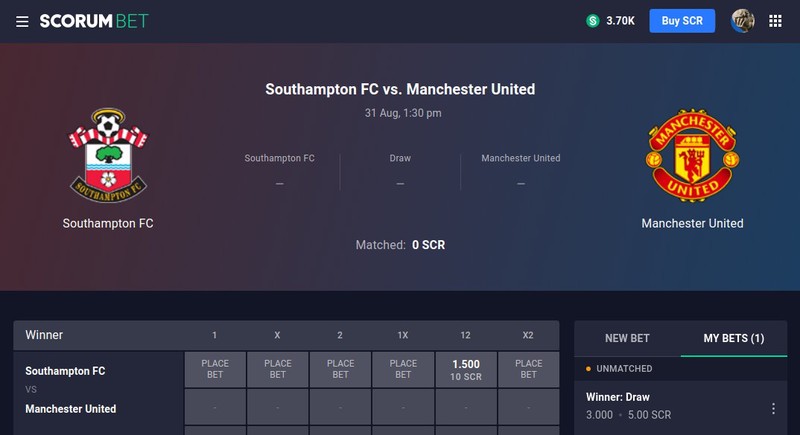 I can hear your collective SIGH!
What are you doing Betman? Are you mad?
Yes, that looks really mad, but let's look at Betman's accounting. If @btb wins, Betman also wins his stake. If Betman's tip win, he will probably be compensated by the upvotes from the Scorum Loyalty Program for EPL Tipsters, promo.scr initiative, Fight Club fans… and will get a part of glory which cannot be compensated with SCR, even if it goes over one cent!
. . .
Well, what do you say now?
Are you ready to join Fight Club?