This is Betman's moment. A monthly disaster moment. It's the time for big moves. If you want to know more, brace yourselves…

It has become a habit of yours (the rest of BetScorum membership… or the last of the members) to destroy Betman at least once a month. The destruction on September 29th was recorded in the text "Disaster confirmed, and the last tip… in September", when you got all five bets against Betman.
Yesterday, you did it again – 5:0 against Betman. Another Black Monday. Now, here is a chance for Betman on the basis of the probability theory. The black streak must come to an end once, right? So, if we choose big bad odds to the rest of the streak, just imagine what would the win look like. Or, why imagine? Let's do it! What's the craziest odds today? Germans in Russia again? What?! Got to have this one!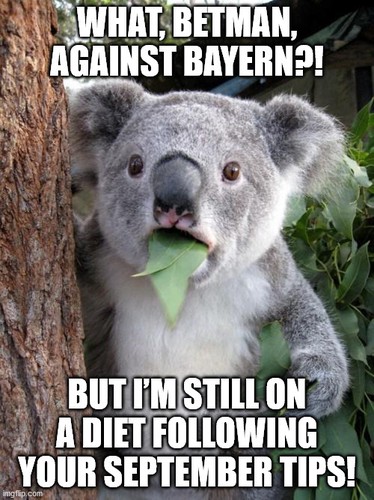 Don't worry K, there are still some leaves on the trees, so you won't be endangered species in October at all. Consider this a value bet. A leap of faith. And if you are not a believer, you can disregard Betman's tip and chose a disaster on your own at BetScorum: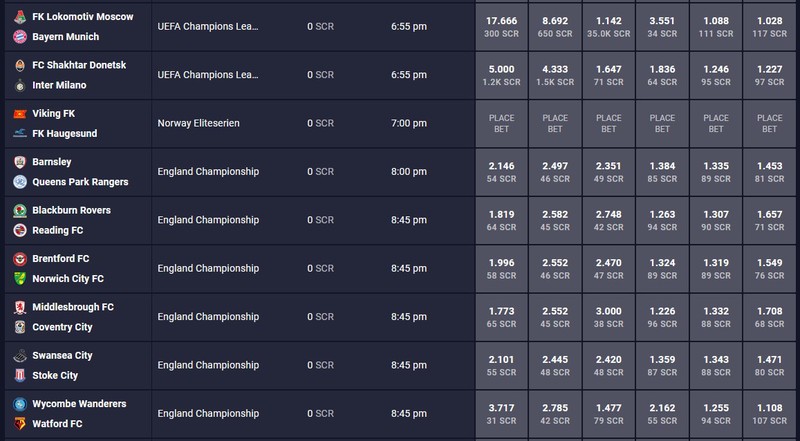 You can't expect anything good with The Great Reset Bunch, which is hell-bent on destroying the World. They are doing their job really well creating a massive propagandemic, and their progress is opening a question of the remaining SCRs which will be totally unused in case of a successful apocalypse… or even worse: Another Trump's mandate. Or even worse: Biden as Pres.
So, why not make it use of it before the end of time?