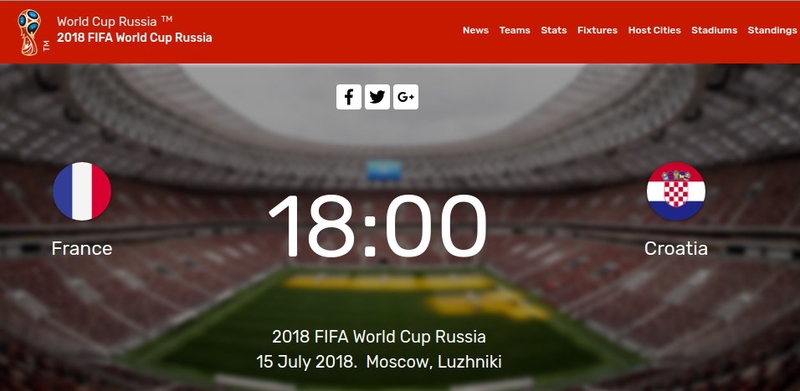 And now, what you all have been waiting — sex! WAIT! It's World Cup Finale in Russia! OK, fuck the sex, football first!
France and Croatia, who will be less dull in this final match? It really doesn't matter — there are no Italians, and did you notice how much better this World Cup was without their "Catenaccio"? No, you didn't? That's because Croats stole their catenaccio and implemented it against England!
I know what you're thinking: "Here is Betman, now he will be the only one to play against France!" And you would be right — again. Why? Because Croats are total loonies! Who in the right mind would dedicate whole his life to kicking pig's bladder?! Of course they can win!
On the other hand, French are desperately trying to achieve same level of mindlessness. But, they just managed to reduce centuries of progress, crusades, culture, revolutions, beheadings of rulers, philosophy, conquests, science, history… into one deep, deep liner:
Shalalalala, allez les Bleus!
Not enough, really…
17:00 CET France—Croatia Croatia wins the Cup @2.75
Betman will now leave you to throw another two hours of your life in vain with the usual regard — let the best blindmen be allowed to touch that massive lump of gold owned by the football mafia!