Are you going to miss this one at BetScorum? Betman cannot believe!
It's twice in a season event! It's Red against Blue (does that sounds too much like US elections?) It's fifth against sixth. It's Clumsy against Gangly. It's Russian oligarchy against British working class! Well, not exactly. Liverpool is owned by the [American oligarchy hidden under the name 'Fenway Sports Group'. Working class is here only to pay the bills and sing "You'll Never Walk Again!"… Alone!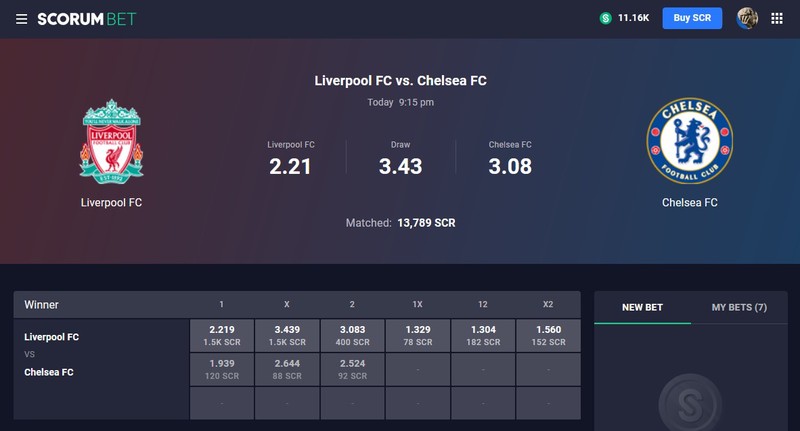 But the most exciting of all vs.'s…
It's Chelsea against Betman!
Liverpool has recently had a fantastic streak of four consecutive defeats – matched only by Sheffield Utd, the only team that would benefit earthquake so strong that it could turn the standings upside down. Usually, the team with such a chance to learn from their mistakes, must once do something good. Betman could easily invest on them against every other team except Chelsea. Chelsea will do anything to ruin Betman's tip. So, Betman has to give a tip benefiting Chelsea so they could… You understand it, don't you?
So, you can easily guess the outcome of this game and earn a bunch of [SCRs, the most perspective crypto for one reason only: It hardly can go lower!
If you are of timid nature, a noble soul unaccustomed to stress, you can choose something else from today's offer at BetScorum:

For example, that Italian game which outcome is known. You could guess it without looking at the tips, standings, advices and other distractions. But the real question for tonight is:
Red or Blue?