Oh, no, you won't! This time it's over! You Spanish-Catalan Illuminati will not caught Betman betting at your fake Classico ever! Well, maybe just this once, because there are some odds at BetScorum…
Not that El Classico will always be a dull one… although it may be. If you are an addict, you will certainly remember that it is not unusual to see less that three goals in their matches. It happened four times for the last 11 matches. Yes, those four times when Betman staked at Over 2.5… But the most interesting thing will be that fans of both teams will have their hope high on — opposite side players! Real Madrid fans will hope that Messi is finally going to feel some fatigue. Even the dopest… I mean the best football players must feel a drop after a long periods of oppression over much weaker teams. In this case, that oppression brought a sixth Golden Ball to a Barcelona star.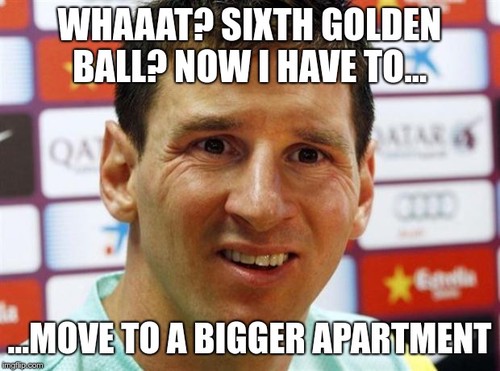 Sorry for you Lionel. If you had to move yourself the furniture and that big balls of yours, then you must be a bit tired, are you? Just imagine how Ronaldo must feel now when he is one ball short. Probably like that guy Lance Armstrong. Wonder if they have left him the other?
.
Speaking of "the other", well, the other side, Catalonians, are vesting their hopes into a most expensive Belgian hole, named Thibaut Curtois. Never heard of him? Don't worry, Betman is here to help:
So, now when nobody else dared to tip on this match, and when you know the key players, you see why Barcelona fans (full of love and admiration for their Madrid sport friends) will have to rely at their opponents — they are sure it is a done deal! Betman also think so. And whenever Betman thinks so, something else happens! Therefore:
Of course, don't take this tip for granted. There is only one thing certain, and those are two things… (Oooops!) First is that SCR will constantly fall… And the other is that we will not hear anything from Scorum Loyalty Program for tipsters. It seems that program is finally dead in the ditch, since they do not respond to the tips from Betman any more, and didn't put up a new text since October 27th. What is a legal deadline to declare someone deceased?
DISCLAIMER: In case this tip fails, you can overthrow Spanish government by demanding legalization of Cannabis in a mass street protests!