Betman would be surprised by another positive result in the fair month of May… Alright, it was fairly rainy month of May… tearful like Theresa May… but thanks to the Big Virus Scare, there was no Premiership games, and when Betman does not have Chelsea lurking at his wallet, then success is not so much of a surprise…
Not that May was a smooth ride. Betman had a big scare thanks to Bundesliga fumblers from Bayer 04 Leverkusen and Schalke, who lost their home games almost without resistance. Fortunately, the month was saved by Viktoria Plzen, Borussia Dortmund, and especially Torpedo Belaz Zhodino:
Thank you very much Torpedo guys, and thanks to all who had courage & patience to read Betman's tips, to all who were crazy enough to bet at his tips, to all of you who voted for Betman's post, and to all who got a chance to drink their winnings…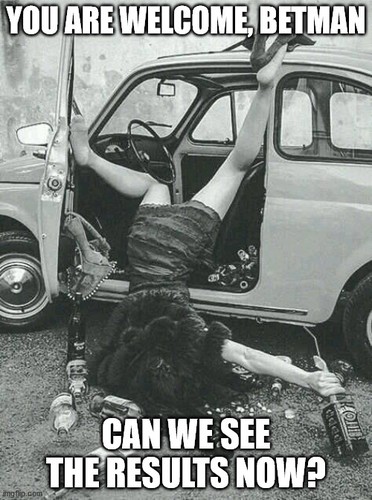 Of course, happy girl, will show them with pleasure. In May, we had some signs of life in the professional mafia sports business, and at BetScorum alike. Betman had a chance to invest 6,020.59 SCR (remember SCR? The tiny one?), and got 630.18 SCR of profit – which is quite respectable $3, or 10.47% yield under the given conditions. Betman will not file a complain at all.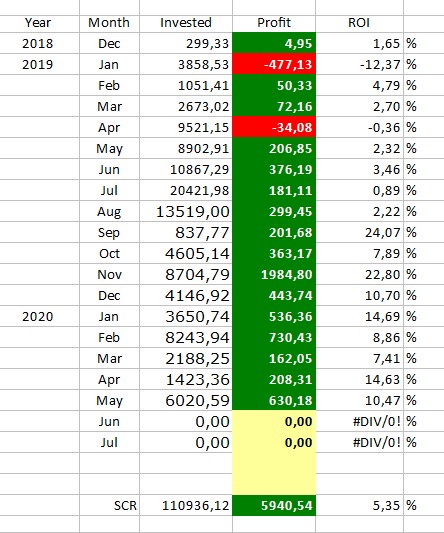 And now, excuse me, dear readers, I will have to check is there anything likely for a tip worth of Scorum Loyalty Program for Tipsters and Writers 2.0. May 2020, and your remaining SCRs…