Yes, Betman said that he will not post until the end of January, if Tottenham wins over Norwich, but… let's call it no more Betman's TIPS until the end of January. Moreover — this is an emergency!
Yes, those Tottenham Hotchickens manage to outscore Norwich Canaries two to one, and ruin another Betman's January tip:

What a revenge! Totally unexpected win as a harder blow to Betman's vanity then to his wallet… but Betman will remember them and return the favor in February. As soon as they are back to their regular losing form. But this is not the story about then. There will be a story about them when Betman compiles the lists of their close relatives from Facebook (Instagram, WhatsApp…) and revise his knowledge of the book on the "Most Beautiful Curses in Great English Language". Stay tuned, you'll be informed.
.
Let's now leave the poultry aside for a month… hoping they will not completely rot in that period. The real reason for this post is a report on Humpty Dumpty's estranged relative — Pumpty Dumpty!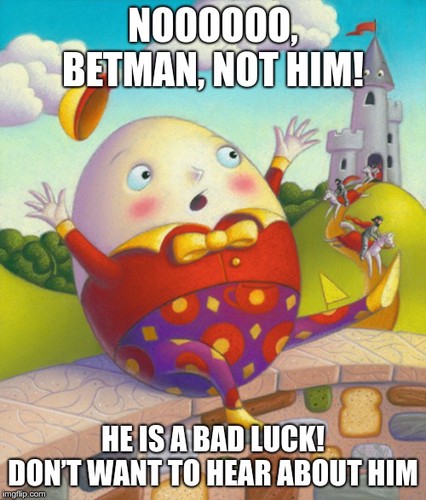 Yes Humpty, but the leftover of the Scorum membership have to meet him as soon as possible! Because he is here, taken on our SCR wall again! Imagine the rise of hope and hysteria after the people see THIS rise — over one cent in a minute!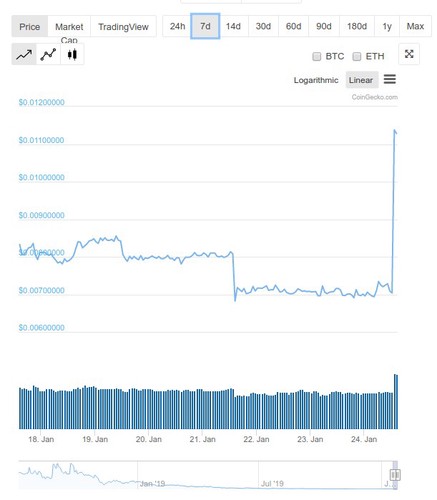 Unfortunately, there is an infamous little song following him all over the World. Some of you may have heard it already:
Pumpty Dumpty was on the roll,
Pumpty Dumpty had a great fall.
Not even Betman with @Battleaxe and all the Scorum's men
Couldn't put Pumpty together again.
Now imagine a desperate attempts of those who has many SCRs… who will now be under pressure to exchange them as soon as possible for Apple shares or some Dogecoin… That is going to be a hard rush. And it is usually followed by the even harder drop.
.
Will Pumpty Dumpty manage to finally destroy remnants of BetScorum? Will you ever see a more insane post from Betman? Or more insane posts from Betman? Will SCR survive without its native betting exchange? Betman can hardly believe to this last outcome…
How about you?