Don't get your hopes high, you will never see this one at BetScorum. Never. But that does not mean Betman will miss it…
Betman must admit he didn't expected this final match. It was reasonable to expect Djoković will be eliminated because of coronavirus antibodies, or smirking at the linesmen, or lineswomen, or linestransmen, or linesXmen, or hitting the ball too hard, or spitting on court, or demanding umbrella when the rain was threatening to flood the court… It seems that ATP Overlords have waited to do something of this kind in the finals. That is unless… the match gets to be too interesting.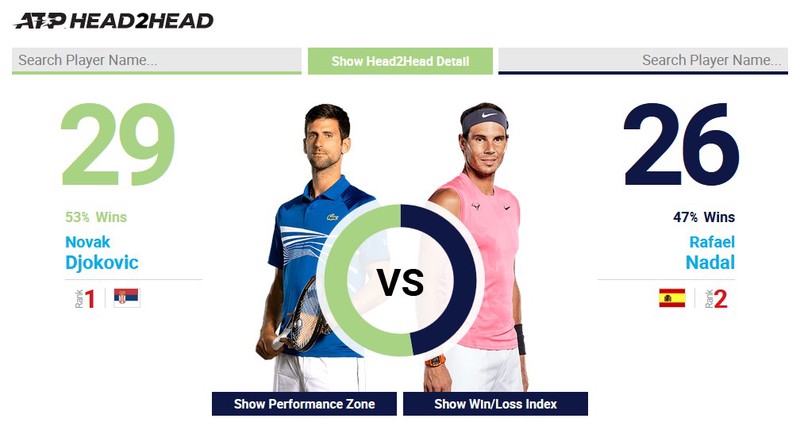 It will be a pleasure to watch this match, if for no other reason, then for this incredible detail: This will probably be the first time ever Roger Federer will root for Novak Djoković!
You know the story… Oh, you don't? Let Betman tell you why. The retiree, who this time failed to escape from the nursing home, probably due to a coronavirus, has collected 20 Grand Slam titles during his career. Three more than Djokovic and only one more than Nadal. So, if Nadal wins, the retiree gets just an emotional pension and Nadal goes into legend with the next title.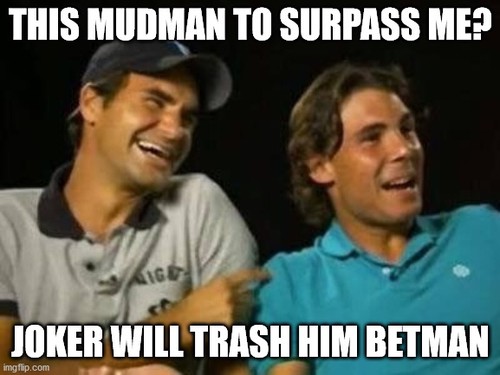 I can imagine how hard it will be for Roger The Retiree to escape again and try his new wheelchair at the court in an attempt to win more titles. Or how he could cry if Nadal wins. But can he win in his sissy pink dress? Of course he can! He is actually unprecedented mud master that is still a BIG favorite against anybody in the Paris mud. He won it twelve times… yes 12 by number. He lost only twice – in 2015. against this same No1e, and in 2009, against the one and only, the legend, the unforgettable… err… what was his name… wait a minute, Betman will remember… Where are my memory pills? Oh yeah, here they are. Yes, Robin Soderling!
So, Nadal is in this match a favorite of 1.3 odds caliber, and we have 1.74 at 10Bet! You will never again get 1.74 on Nadal at Roland Garros – ever! This is your last chance!
15:00 CET: Djoković – Nadal 2 @1.74 (10Bet!)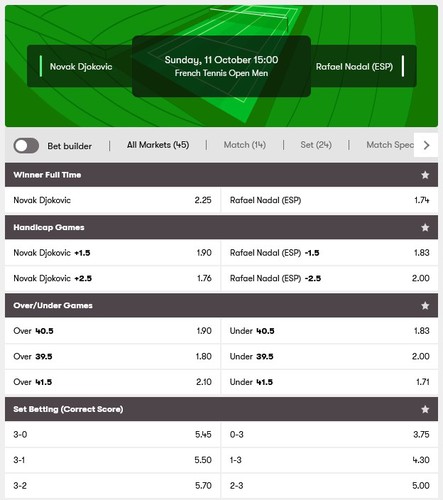 "But wait!" you will ask. "can Djoković win?" Of course he can! He is the only one left who can! And he has one secret weapon. And he doesn't have a gay designer. And he even can make other miracles, like taking SCR value over one cent again! If he wins, that is. Harry Potter couldn't do that! So, Betman considers this bet a no-lose one. Nothing to worry about, just enjoying tennis. In the Paris red mud…
Betmaaaaaaaaan! What is No1e's secret weapon?!
Oh, sorry, almost forgot to tell you. It's a terrible weapon. It's…
The spite!