This April, Betman set a new record to the BetScorum investments. Despite the slower offer, he had in total 9521,15 SCR invested in his (almost) daily follies. You would think that it was very good month for Betman, since he had several spectacular tips, but alas…
Spectacular series started with the Atalanta vs. Empoli match, was followed by Juventus vs. Ajax win, and yesterday Betman had a double win with Montpellier vs. PSG and the big one with Spurs vs. Ajax. Despite all the successful predictions, Betman made two mistakes — with Poorto vs. Liverpoor and a league match Man City vs. Totts for which I didn't send any tip. Is that consider luck?

In total, Betman has finished April with 35 SCR less in his ever thinner wallet. And now he has the obligation to return some of the loses. How are we going to do this? First, we have to spot a certain winner…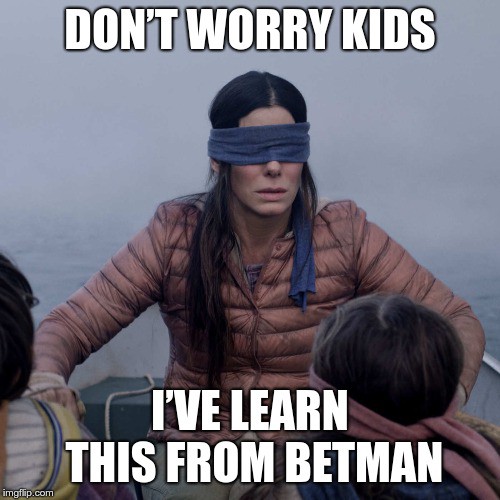 Yes, even blind man could spot Barcelona today… because there's no other sports and no other games to play except this separatist semifinals: Catalunians vs. Brexiteers…
This odds at the moment, only with julienbh's BetBot. Betman got it at 1.372…

So, Betman, would you please explain?
Of course. Barcelona is not Poorto, and Liverpoor is still Liverpoor. Betman considers this bet safe as it could be. When did you last hear that Barcelona have lost home CL semifinals? That simply doesn't happen. And then, we have this interesting detail:
"Messi recorded 23 Champions League goals against English clubs, which is more than any other player in the tournament's history."
He's got a pick on the Islanders! Can't be because of Falklands, right?

Take all your SCR and go play bird box with Betman before it falls to 0… again!