It's not that Betman is not satisfied with the overall results at BetScorum, but his ego experienced a considerable concussion…
Tipwise, this month was a trainwreck. All three September tips miserably failed, as Betman has chosen only the worst from the plonker's pool. Here's how that sad list looks like:
At least, it was easy to calculate percentage and ROI… 🤬🤕
Would you like to comment?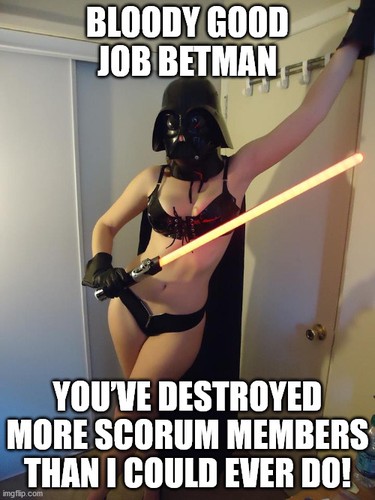 Thank you Darth… Or is it maybe reincarnated Ruth Vader Ginsburg? Thank you anyway, This month, Betman cannot be picky on compliments. Oh, BTW, did you see where all the Scorum renegades left? No, it's not Tatouin, but close – it's Telegram! Precisely https://t.me/betscorum. Betman will wrestle you there if you dare to come.
Read more about it in the newest desperate attempt to preserve the illusion of life on the Scorum. And to make another small, but very short jump of SCR value… if we may call it value.
Well, if we may call it value, then Betman has a tiny consolation into the odds setting domain. Investing volume is falling fourth month in a row, and the profit follows. In September, we had just 1888.66 SCR invested, with a peanut territory profits of 272.26 SCR and 14.42% ROI… Which is still much better than any loss.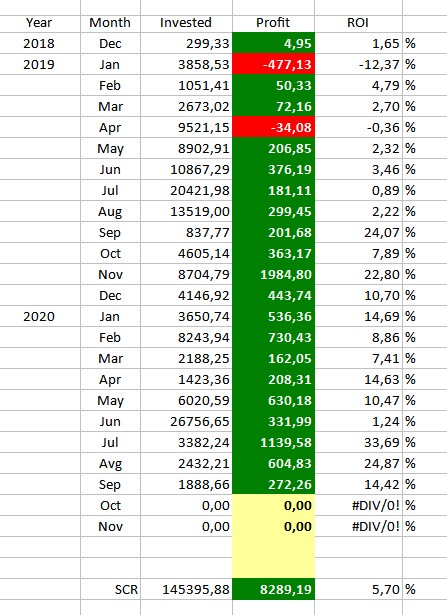 There you go. Another month where you will not find Betman complaining. On the contrary, you may find more of his odds at BetScorum, and you may find him swearing at Chelsea occasionally. Those plonkers are tireless…
Thank You for wasting your time with Betman!