January and February are traditionally stressful months for Betman at BetScorum. If we can speak of tradition after only two Januaries and two Februaries. Let's hope they are not the last at this platform…
As you all may recall, in January 2019, Betman had his greatest loss thanks to the bl**dy Chelsea. If you ever followed Betman, you have, for sure, seen a mass of evidence that they have an 'intelligence' service which follows Betman's tips and ruins them whenever it can. This February, Betman has finally had his revenge. In a revenge tip, Betman threw out bl**dy Chelsea out of Champions League! And gladly paid the price…
Feb. 25: Chelsea FC vs. Bayern Munich 1X @1.97 ❌ 0:3
But chasing Chelsea out of CL left a bad result on Betman's tips in both of first two months of 2020. In January Betman had 5 winning and 6 losing tips. In February, the tips result was also negative: 4 wins, 5 loses. Far below excellent November and December last year. Fortunately, Betman's investments were much better. At the very end of this month, Betman escaped financial burnout…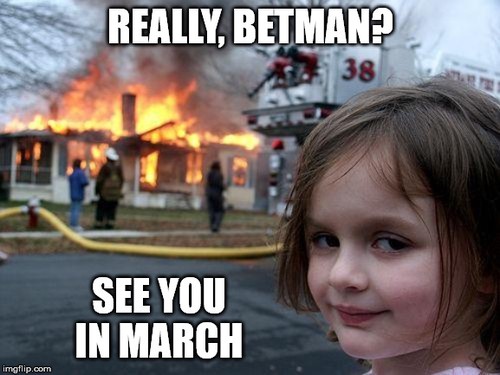 Hey kid, why don't you simply play with smartphones and betting tickets, like other kids? You know, not that old style, analogue matches, but football matches! OK, soccer if you live (and burn things) across the pond. Who taught you that? Elon Musk?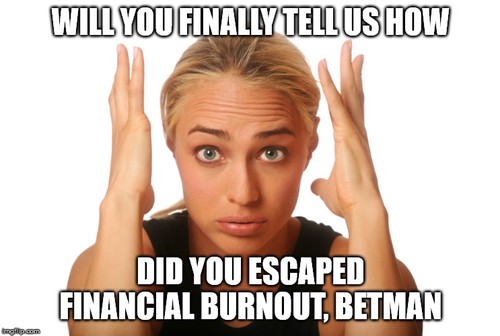 Well, Betman has some insights into the sports mafia criminal stock exchange, and with the little help of the bone brokers… breakers from the hungriest club owners, Betman extracted a few possible owners…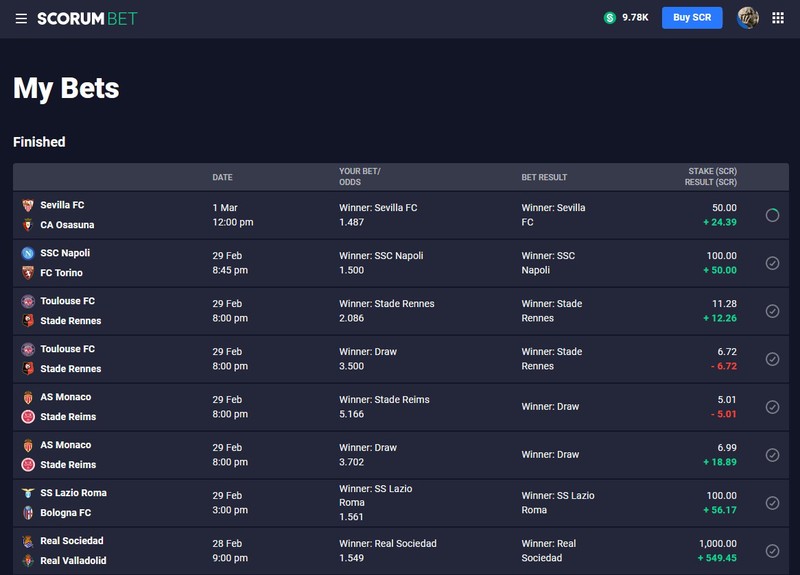 So, that went well at the last moment, because if this was not a leap year, Betman would have only a handful of SCRs more in his wallet… True, it wouldn't be a big deal, since SCR is again down at $0.004… Thanks to the likes of Real Sociedad, Lazio, Stade Reims, Stade Rennes, Napoli (and Sevilla today), despite everything Betman again has to report a nice plus. Investments were made almost serious with 8243,94 SCRs (which is a shockingly high $33!) and with the last moment profit of 730,43 SCR and very decent 8.86% ROI.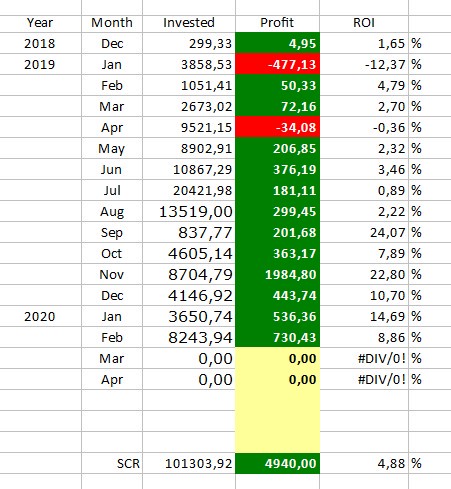 So, the Winter is coming to an end, and hopefully winter sleep of our Scorum Loyalty Program (not only) for tipsters… Can't be they will go on acting like a scared March Hare.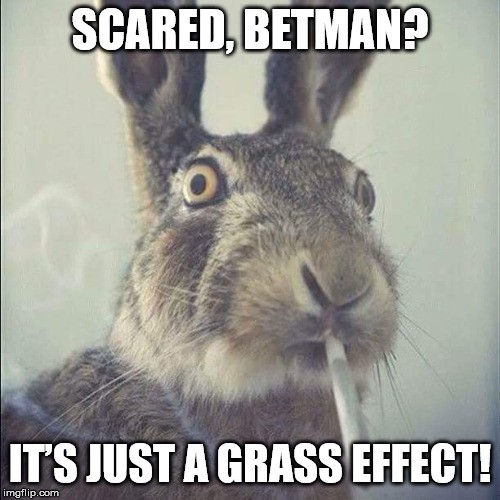 Hey Hare, no smoking here! There was enough burning in February!
Let's see those other March stresses!