Betman had a most exciting week with two super-interesting events in his neighborhood, so much that he almost forgot at our @Izge's contest "Five Fastest Fingers". It would be a shame to miss such an interesting event that is actually keeping BetScorum alive… albeit barely.
The week started with very bad weather because of which all the events were delayed and moved to this weekend. So, Betman was glued to the superexciting "Battle of Nations 2019" event, and fantastic street soccer tournament — both here in Serbia — of which the other one was delayed once again. The rain again. Betman just sat to prepare photos from the first day of the event for Steemit and Scorum, when suddenly… Izge jumped out with almost unbelievable news that his "Five Fastest Fingers" contest, second edition, had only two contestants! Wait! It was not over?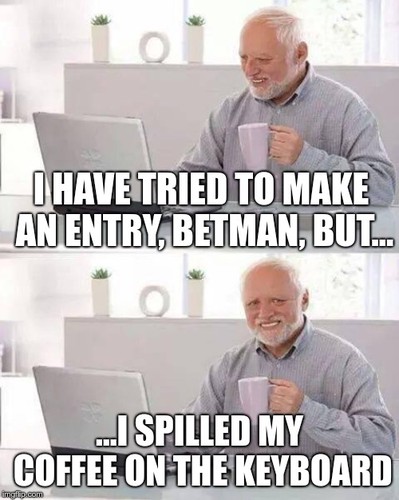 There is still a chance for Betman to catch a 10 SCR bet on Man City against Leicester City? Man… Betman feels like Charles Dickens. Here is his version of the Tale of Two Cities…
Highly risky bet, but Betman somehow think Man City is going to wreak their dissatisfaction over the relegation from the Champions League at the former Premiership Champions… and is ready to stake that 10 SCR at them, expecting that the rest of pride they have, they will invest into… you know, keeping that Liverpool joke alive: "Which ship will never sail into the Liverpool port? … So, why would it be so risky then? Because, the other City, Leicester, is heavily underestimated. They also have pride, you know. And nothing makes pride grow so much as the odds of 17.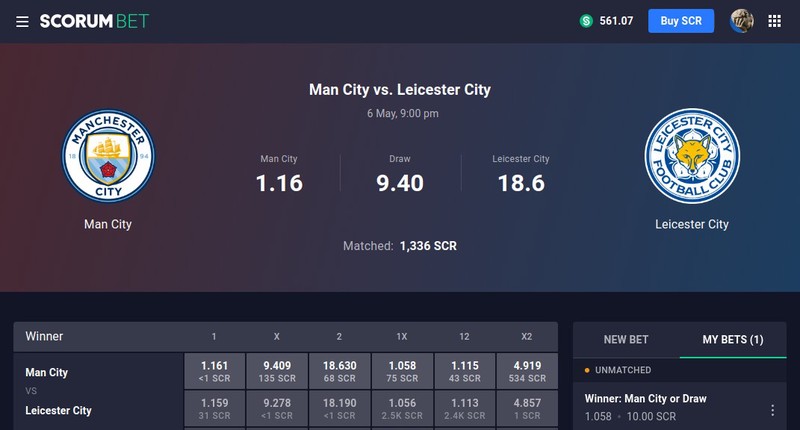 In the meantime, odds were rising, and if you have wisely waited, now you can have…
Oh, that odds are still too small for you? You got suicidal urge? Well, Betman had five wins in a row (one double), and it is quite hard to believe that he can win sixth bet… which elevates the risk to a level above everything you have seen at his blog.

And why would you not risk? SCR is worth almost nothing, and falls further…
Do you dare to try with Betman?