You wouldn't think Monday as a betting day, would you? Well, today Betman has an unusual betting story for you. And greetings to an unknown hero who put at BetScorum the best possible, but somewhat devilish odds for this match. Betman bought it hook, line and sinker……
It's a derby match at Premiership today! Derby of a Middle Earth… or better said, a middle of the table! A Premieremiddleship Trophy! As you can see, the trophy of the Champions of the Middle of the Table is sorely missing in both of their trophy cabinets!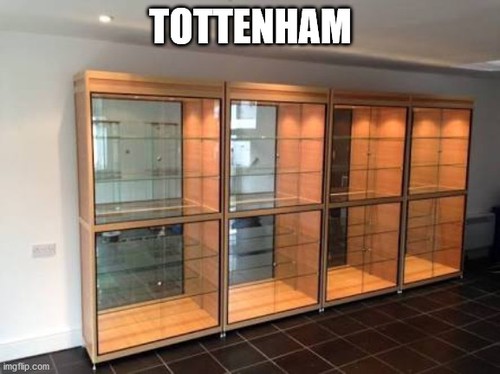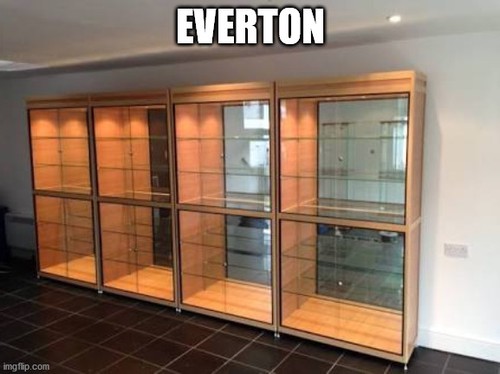 And they are wanting it so badly that they are in the clinch today – in the middle of the table, of course!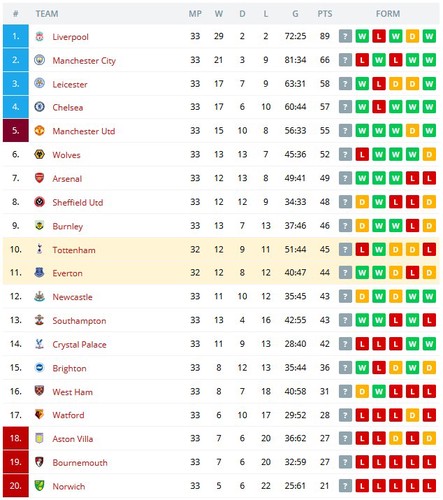 You may assume it would be a deeply unpredictable match, with a draw as an outcome, but Betman has a better tip for you. Let's first see a controversies of both teams.
Tottenham, has a ham in the name and poultry on its coat of arms. And they are playing much more in accordance to the Tottenpoultry name these days. For example, a few days ago, Sheffield has plucked them with ease. Will they be a better luck with hosting a Latin language nerds?
Their guests are ever second in Liverpool. On their coat of arms it says: "Nil satis nisi optimum"… Well, that was a mistake. Whenever the fans or players find out that it means "Nothing but the best is good enough" they ran over to the neighbors with a motto "You'll never walk again"… alone! So, there's your explanation why they are so high at the table, and possible favorites of this derby.
Of course, you wouldn't see them as a favorites, because they didn't win over Tottenpoultry since 2013! Why would they win now? Well, because Betman is staking on them! It's as simple as Murphy's Law:


Some brave soul has put these devilish odds at BetScorum, making it enough to qualify for the spectacular Scorum Loyalty Program for betting bloggers for July and twisting Betman's arm to accept it. Since the odds are gone now, you may try less devilish odds for the same tip, or you can simply stake against Betman… cause he can't really remember when he has won devilish odds. You can see one previous big flop with the same odds here, with Goteborg.
But that is not the only chance to fork out all your close to worthless SCRs… Betman has prepared another full day of his NBB odds, with a hit offer – Greece Super League!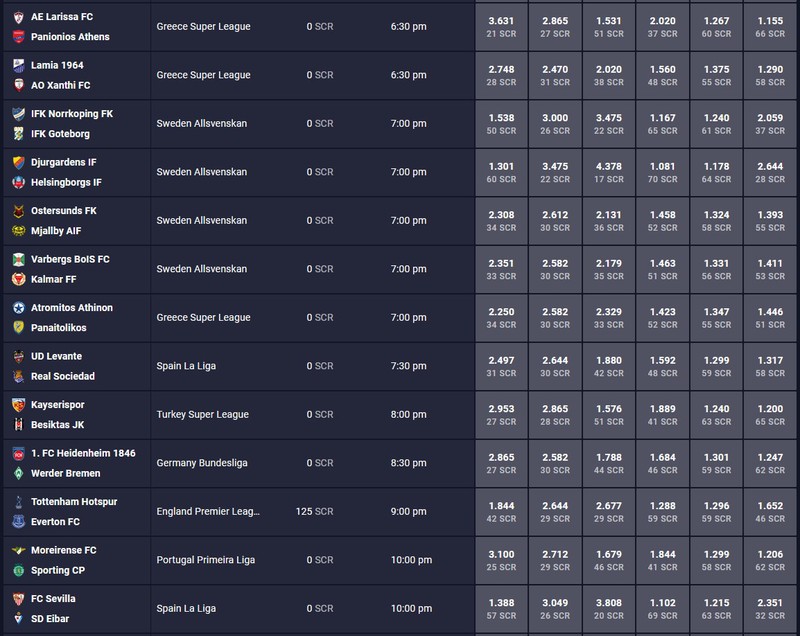 Betman knows you all eagerly waited for this!