That is, unless you are following Betman and surf along the winning waves he makes from time to time. Betman's favorite sport would be, without doubt, women's tennis, albeit from time to time there are really good odds at the ATP flying circus. We have one of them in about 12 hours.
Yes, it's US Open Semifinal match between No1e Djoković, and ten years younger ATP No4 Russian German Alexander Zverev.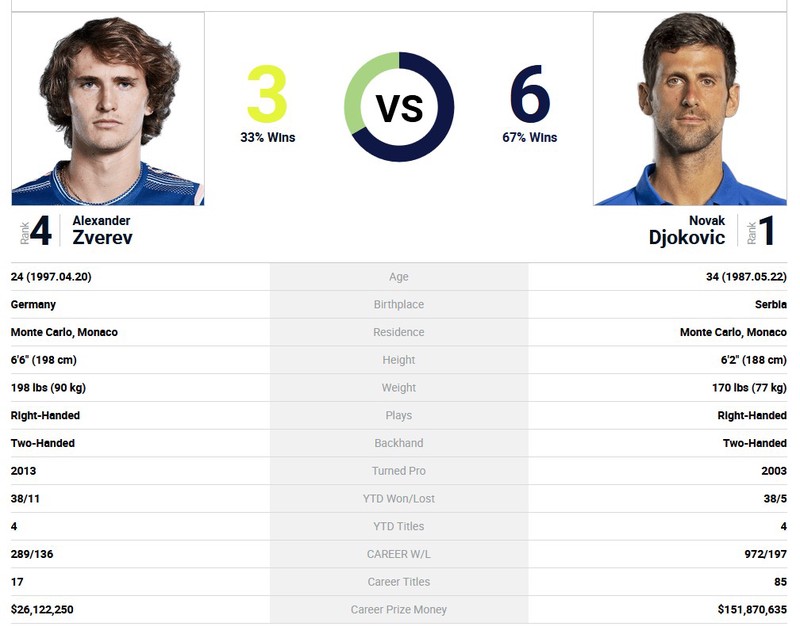 As you can see in the tricky stats, No1e has 6-3 against Zverev, and he is in a hot pursue of history, because if he wins this US Open he will be the first one with a calendar Grand Slam since Rod Laver! That could make you jump betting on Djoković. Hold your horses!
Zverev was the one who dispatched Djoković from the Olympic games with a semifinal win on the hard court just 40 days ago! And he is cruising this US Open in a brutal fashion. And he is 10 years younger! (Did Betman already said that?) Now that could swing you completely to the other side, especially when you see the juicy 3.30 odds at Zverev. It's a great value bet worth trying, but… Hold your horses!
Betman will suggest a lower odds but a high probability of winning:
Saturday, September 11th
01:00 CET: Djoković – Zverev Over 3.5 sets @1.62 (www.betexplorer.com)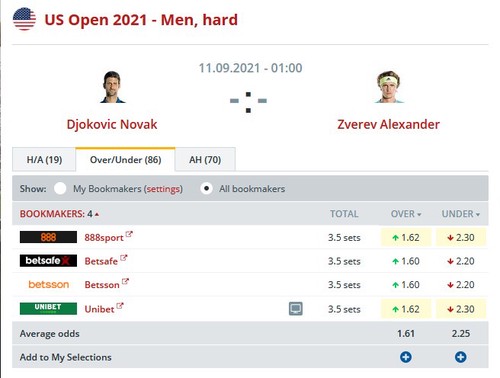 This one is almost foolproof. Almost because fools are so creative they can break anything. And because US Open is called Open because they have an Open hatred towards Djoković. Remember how they have eliminated him last year? It is just the right time to prevent him from being greatest tennis player in human history… which will soon end anyway. So, you can use this chance to spend your fiat money at bookies, and Betman will soon send a few odds so you can spend your useless SCR before the Apocalypse.
Good luck!