In a surprising culmination of events on Saturday, WTA (Woman&Transgender Association?) Wimbledon finale unexpectedly lasted only 16 games! Even more surprising is that Betman have missed it! Ever since Betman has thrown out TV set out of his life, he is watching sports circus over live Internet feed. Until Saturday, it never happen that final match is over before computer startup!
So, today Betman is keeping computer pre-warmed for the ATP finale between No1e Djoković and Roger Federer, who once more escaped nurses from the retirement home and went over Nadal to this match: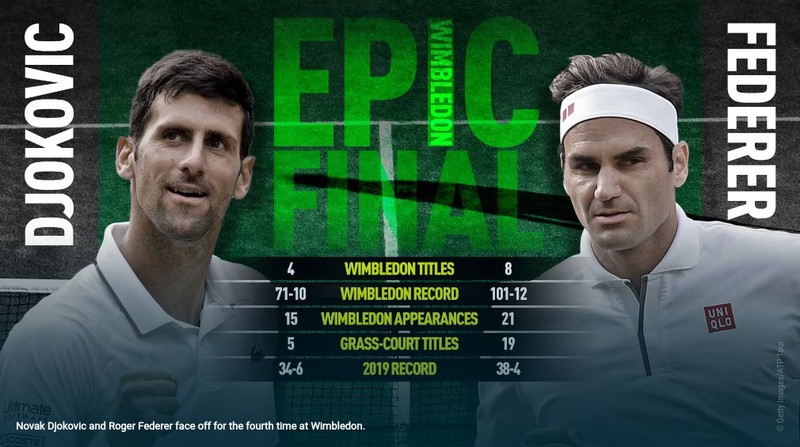 Are you sick of those guys at Scorum who will give you all the data but not a tip for the match? Well, Betman could give you his tip right now, but you are probably all used to a foreplay with statistics, so there you go, courtesy of ATP (A Top Pensioners?), "15 Essential Stats" from their previous 47 (good Lord!) matches…
At least one of Djokovic and Federer has reached the final in all but two editions of The Championships since 2003.

2. Djokovic has won his past four matches against Federer and eight of the past 10.
3. They have faced off in 13 of the 14 most recent seasons on the ATP Tour
4. Djokovic is competing in his 25th major final, Federer his 31st.
5. Their most recent clash at the 2018 Rolex Paris Masters, won by Djokovic in a third-set tie-break, was named "Best Match Of 2018" by ATPTour.com
6. Both men have won more matches here than any other Grand Slam (Djokovic 71-10, Federer 101-12).
7. Federer became the only player to win 100 matches at a Grand Slam with his quarter-final victory over Kei Nishikori.
8. Federer is making his 21st consecutive appearance at Wimbledon. He's the only player from the draw in his debut appearance (1999) to still be active in singles.
9. At 37 years and 340 days, Federer will become the oldest man in the Open Era to win a Grand Slam title if he prevails.
10. Djokovic is looking to win his fourth major title since turning 30, which only Federer, Rafael Nadal and Rod Laver have accomplished.
11. The Serbian looks to become the first man in the Open Era over the age of 30 to successfully defend a Wimbledon title.
12. Djokovic has been aggressive on returns throughout the tournament, racking up 71 break points and converting on 34 (48%). He leads the tournament in return games won (34 of 89, 38%).
13. The 32-year-old has been efficient in conserving energy, spending 12 hours and 54 minutes on court to reach the semi-finals.
14. Djokovic has held serve in 86 of 92 service games (93%), saving 15 of 24 break points. The World No. 1 has only been broken twice in his past four matches.
15. Federer is competing in his 12th Wimbledon final, more than any other player in tournament history.
And another irrelevant data on their mutual score, before this match that you won't be able to stake at BetScorum: Djoković won 25 matches and Feder 22…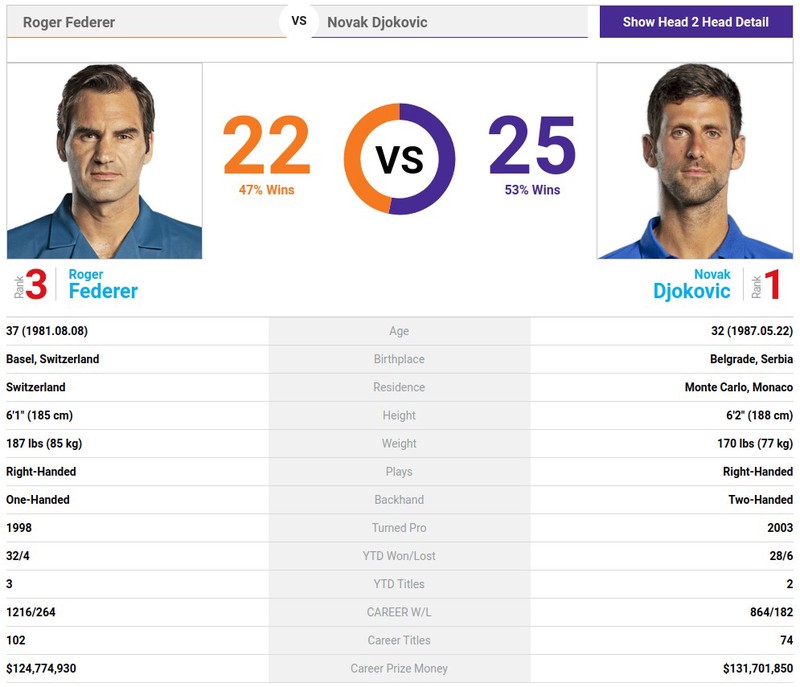 Of course, Betman could now give you a tip for this match, but first, you have to read a necessary text on promotion by our @promo.scr of the Scorum platform and their betting exchange BetScorum, which still does not have tennis in the offer, but it is expecting to come anyday now. Maybe next Wimbledon, we will be able to bet at those two guys again… or in 2021… or in 2022… or in…
Betman, stop this, and give the tip, immediately!
Yes, of course, there it goes, just one more tip of the hat to our brave, and ever plunging SCR, which has rebounded on his bungee rope over 1 cent again, and…
Betman, do you want Serena Williams at your doorstep!?
OK, OK, Betman always folds under such pressure. But before the tip, there is just one more very unimportant and irrelevant information: No1e and Feder have met twice before in Wimbledon finals, in 2014 and 2015 — both matches went to Djoković!
So, who will win? Don't be ridiculous!
15:00 CET: Djoković—Federer 1 @1.60 (Interwetten)
And only a serious and undisclosed gerontology dope breakthrough can defeat Betman's tip this time!