Betman today have a big one for you. It's a clash between European football giants, famous clubs with a tonnes of TV fans that everybody at BetScorum knows as WTF2 and WTF4…
Let's give them a dull, bit of nationalistic names by the cities in two largest European countries… What shall it be? Let's call them… a bit of something simplistic… for example, let them be RB Leipzig and Paris SG. Agreed?
OK, then let's say RB Leipzig were hard working Germans who fought off their way through the CL skeleton beating poor Spaniards and even poorer Tottenpoultry. Sounds convincing enough?
I knew some smart cat will listen. OK, let's say then the other side are a bunch of lucky migrants who are presenting themselves as French football players. One of them is from Brazil and can't even walk without falling every now and then. But the keyword here is 'lucky'. The team which we will call here Paris Saint-Germain has a bit of German taste in this name, has a German slave… coach… albeit this is not an advantage, since the other side has a German too.
Don't think of this as a match: "Who has more Germans wins!" Better think of it like this: "Who has more luck, wins!" And the team WTF4, a.k.a. PSG had a massive luck so far. Last match they destroyed Betman's tip in just two minutes of the extended time! Will they be lucky again? They've already escorted home another German team, Dortmund, but that doesn't count since they had a Swiss sla… coach.
And another consideration. This prediction probably won't be noticed by the Scorum Loyalty program for betting bloggers for July because July is long gone, because in the title we have names as listed at the BetScorum platform, and because Betman hasn't seen @scr-predictions upvote since the ages of pre-coronavirus hoax… So, Betman will use this post to take his sweet revenge on the lucky immigrants who destroyed Betman's luck last time. Now, if Betman fails with the tip, they will watch finals at their TV sets:
Yes, the odds are miserable (as Victor Hugo would say) but Betman's revenge is worth more than a few sadly valued SCR coins in this time when every other cryptocurrency is going up following Bitcoin at its climb over $12,000…
You can stop hoping and spent it betting while it is still worthless…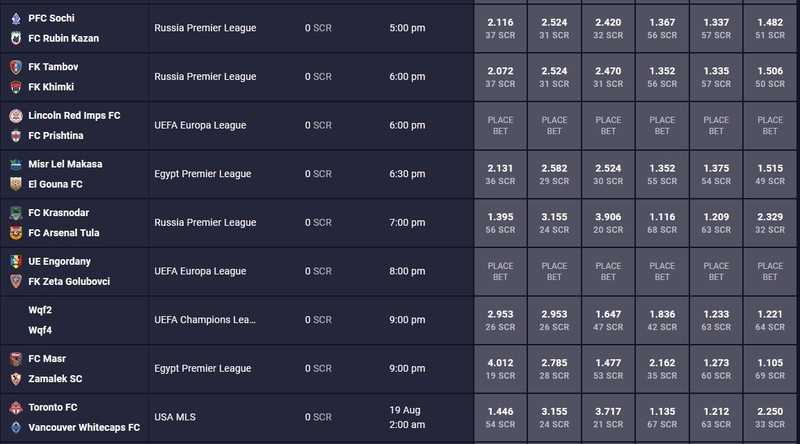 If SCR can be used for fun only, than what are you waiting for?
Betman's corner at Publish0x