Here is a match between the two unequal teams — Serbia is far better ranked and the win should not be any problem. Of course, odds at the win of Serbia are lower than joke. So, you must ask yourselves: "What did this Betmaniac thought of now?"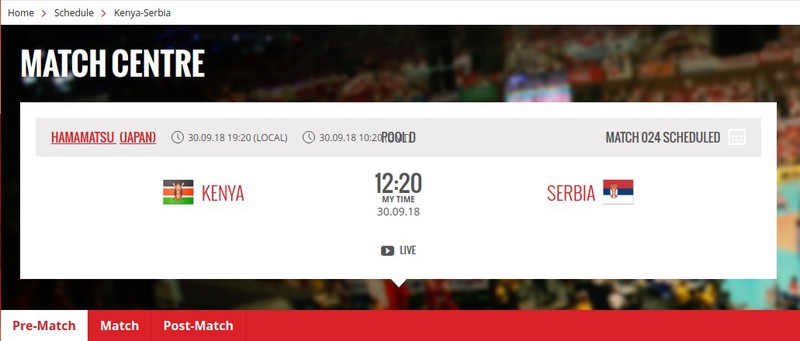 By all means, Serbia could have easy three setter (not this three setters), IF the ladies would play seriously and with the starters until the end. Heck, it would be enough that only Fiery Maya and Brankica The Blond Bomber play seriously for a match under 100 points! Robbing Hoods from Mozzartbet have set the limit to 124.5 points (which means around 25-16 25-17 25-17) and offered 1.75 for under. Any normal person would take it even if it falls from the ninth floor! Unfortunately, Betman is at the other side of the fence. Why?
The tournament is long and exausting, so the matches against easier opponents are usually used to elaborate and perfect some of the tactical variants and to bring all players into game. Betman can imagine first set with the starters 21:7, then rest for the best, and two others with the whole roster practicing tactics at 25:21 and 25:22.
12:20 CET Serbia—Kenya 124.5+ @1.95
Robbing… I mean Mozzartbet
WARNING:
Betman has very powerful imagination. He can imagine practically anything. You are aware that you are following Betman at your own risk, aren't you? Do not bet your house or kidney (if you have any left) to this match. Girls could be in a hurry for a shopping, and they could win far faster, just so they could have enough time to buy a new kimono, 28-inch catana from Kamakura Period, Yamaha keyboards, handbag-sized Honda car or that beautiful Fujifilm X-T20 camera. Then, of course, you have to have in mind that Kenyans may have really bad day today. And at the end, think — why would you listen to the advices of some unknown maniac over the Internet?