Yesterday, Betman again had a hard landing after sending moderately positive October results. Three loses on Monday is a special feat. Until recently, you couldn't gather three games on Monday!
But Tuesday is an Eurocup day one. Betman is waiting a day to see that bunch running in the astronaut suites before the empty stadiums. If you would have an Alladin's lamp, what would you wish?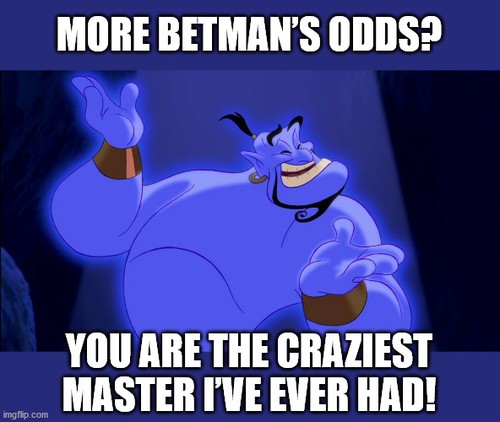 There is a strange force that is compelling Betman to put some odds at BetScorum today. Can't explain that, but here they are: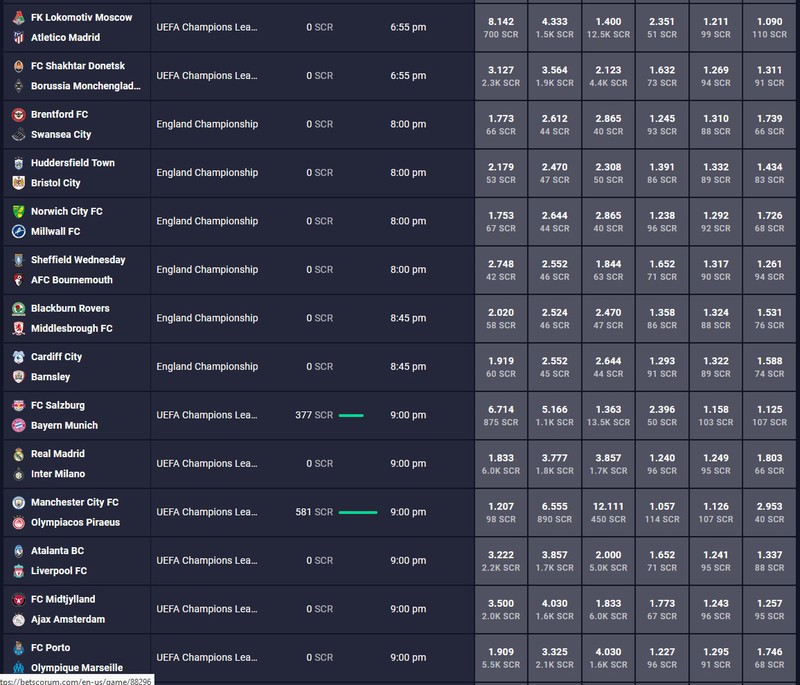 And now, excuse Betman, he is going to watch the end of the World in a live transmission from the United States, which is much more interesting than football… or soccer if you wish. Sorry for not having BetScorum odds at the gerontology candidates 2020, but Betman is forced to give some – can't explain why:

Don't search for these odds under 'Horse races', Betman will leave you a link. Now those odds at 888sport.com on Trump looks very tempting, and Betman would accept anything above 2.00…
Don't be late for this one, because the counting will be finished in three weeks at most!
Then brace yourselves to watch Armageddon – live!