Turkey's important derby: Beşiktaş - Galatasaray. Both teams played in Europe cup games in the weekdays. Beşiktaş made a great come back and Galatasaray unfortunately relegated from Champions League. They still have chance to go to Europe League.
Both teams have important missing players yet Galatasaray has more disadvantage. Odds shows that Beşiktaş has more chance to win.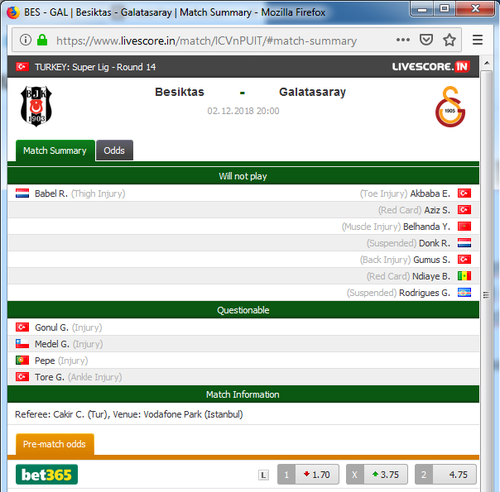 In My Humble Opinion: despite Galatasaray's missings They'll score at least a goal. But this is not gonna be enough. Beşiktaş would win 2-1 this game.
I'm a guarantee player so are my picks:
Both Teams To Score: Yes : @1.688 odds
Over 2.5 goals: @1.744 odds
Over 3 goals: @2.29 odds