So I finally started using the exchange on here. Thanks to @fullcoverbetting for steering me in the right direction. I am gonna start off small like I do with my horse racing bets and the more I win the more I will bet. I went for 3 easy ones last week and made around 14 SCR profit which is 100%. I was lucky with Spurs scoring at the last minute. I am a Spurs supporter and they say never bet on your own team but with Fulham's defensive record it was hard not to.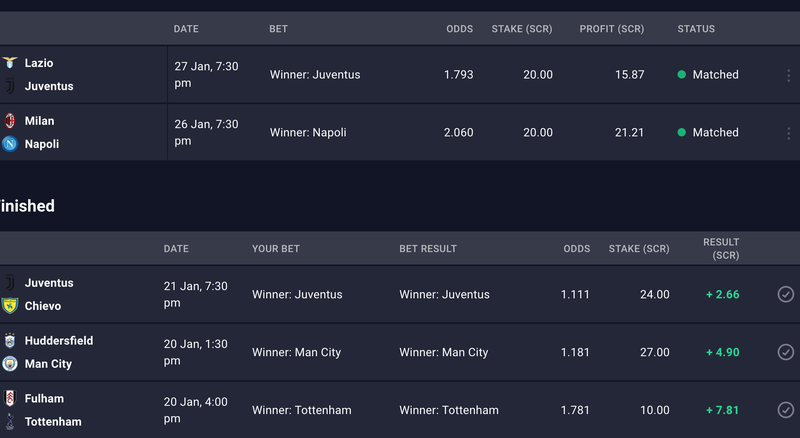 I will go for 2 more before we see funds on the premier league getting hit this week. I think Napoli will see off Milan pretty easily and Juventus are just cruising the league at the moment so these are two certs in my opinion.
It's a cool exchange. I am glad to start betting on here. Any tips or comments will be more than welcome. I am only new to this sort of exchange so I am interested to know how to match someones bet as I think there is lots of scorum to be made in here.
See you at the poker tables
Blanchy