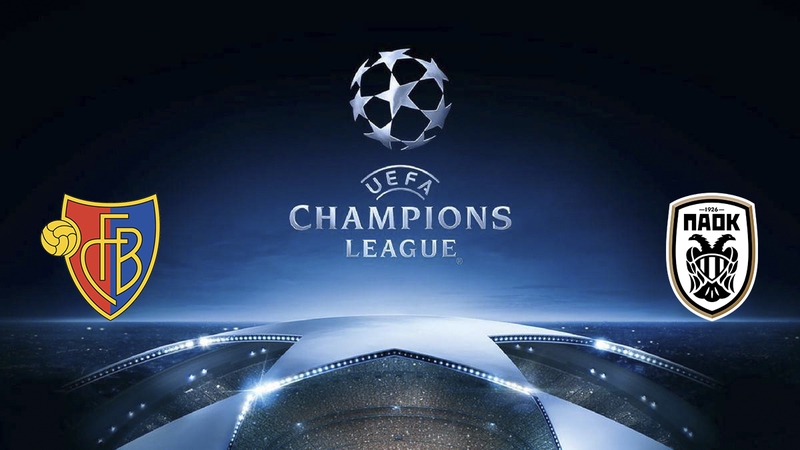 Last prediction: WIN: @1.89

Hello guys!
I was in holidays so I've missed some good odds, but no problem.
I will start this post with my statistics for the last month: I've made 27 bets from which: 13 WINs and 14 LOSTs :( ...
I won't blame the World Cup (I am, because there I have lost 12 bets).
After the World Cup, I have made 6 bats on Champions League and Belgium Super Cup: 4 wins and 2 lost.
Today I chose also to bet on a Champions League game: FC Basel – PAOK.
In the first game PAOK managed to win 2-1 at the end of a dispute which the greeks controlled from one end to the other.
FC Basel is a totally changed team beside the previous seasons. They pass through a period of "crisis", coming after three disappointing results (defeat with St. Gallen and PAOK, score 1-2, and draw with Xamax, score 1-1). I note that the last victory of Switzerland's vice-champion in an official match dates from May 10, 2018. At the same time, the coach Wicky is repeatedly threatened with dismissal, and extremely important players such as Kuzmanovic and Xhaka will not be available because of injuries. Because of this, I can not count on a duel in which FC Basel will be able to make a beautiful figure.
On the other hand, PAOK comes with a tremendous amount of trust in Switzerland. Razvan Lucescu's team dominated FC Basel in the first game and only the luck of the guests made the proportions of the score to be limited. Taking into account both the first game and the situation of the Swiss team, I think that only a miracle would make PAOK miss the qualification in the next round of the competition.
My bet: PAOK or Draw: @1.90
Good luck to everyone!