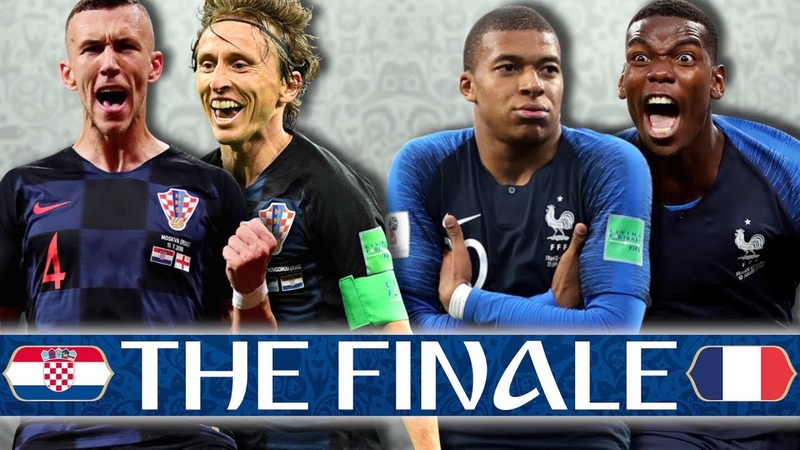 Hello guys! Tomorrow we'll watch the big final and I hope to see good football.
The favorites of: Germany, Spain, Brazil and even Portugal or Argentina we'll also watch the final on TV (no difference between they and us :D), after the Croatians' unbelievable success in front of England, Dalic's band writes history. The Croatian climax in football has just been reached. Modric & the company have nothing to lose but to reveal once again the attitude and the overflowing dedication they have shown during this entire tournament. However, we can see an interesting aspect. Even if Croatia made the law in group D, picking 3 possible victories from 3, Croatia won no elimination match during the regular time. Penalty shouts was needed for the students of Zlatko Dalic to send Denmark home and eliminated the host country Russia, while extra time was enough to beat England. As a result, Croatia has surpassed everyone's expectations in this World Cup, has won the sympathy of all football supporters and will have its chance in the great Moscow finals.
As for the Deschamps team, we can say that French did not have too much emotions to get into this last act. With a good start winning the C group, they did not face any difficulties in front of South American teams, Argentina (4-3) and Uruguay (2-0), while perhaps the most heavy game was with Belgium (1-0). Thus France has been the strongest representative of this final tournament so far, having an excellent offensive through Mbappe and Griezmann as well as a good defense, the pillars Umtiti and Varane contributing decisively to the good results.
Given the circumstances of this game, I believe that the difference in experience and value will finally make the difference. Even if I do not exclude the scenario in which the French will need extra time to pass this last act, I think Deschamp has all the necessary strengths to pass a enthusiastic Croatian team, but which remains inferior in terms of value. In fact, I can compare this final with the one in the UEFA Champions League, between Real Madrid and Liverpool, where as much as the outsiders have fought, the more experienced and more valuable team has finally won.
My bets (Unibet):
France To Win The Trophy: @1.42

France to win regular time: @1.95
Total Corners: Under 9,5: @1.78
Player's shots on target: Rakitić: Over 0,5 shouts on target: @2.30

Good luck to everyone!