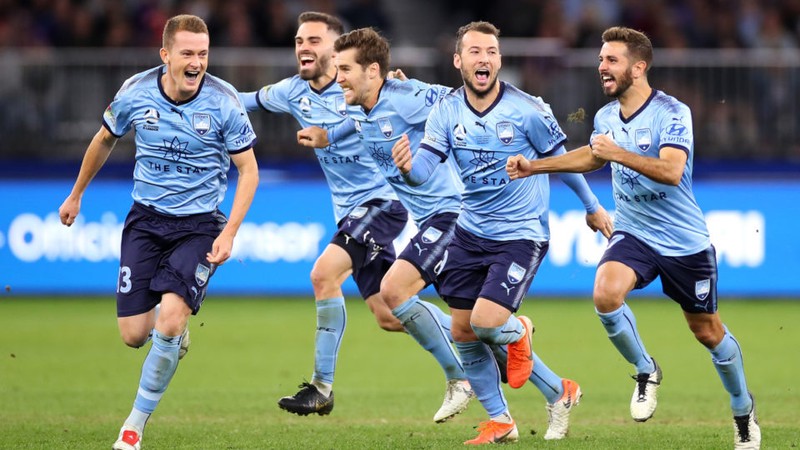 Wellington Phoenix will travel to Leichhardt Oval stadium this Sunday, October 20, where they will clash with Sydney FC in their second fixture of the season, hoping they can bounce back from a 0:1 defeat against the league newcomers Western United. That said, they will have to be on top of their game to derail Sydney FC, who historically come out ahead.
Sydney FC chasing a 2-0 record
Sydney FC overcame Adelaide United in round one in what proved to be a tougher match than what Corica's side hoped for. Nonetheless, they managed to walk away victorious (3:2) thanks to Le Fondre's double and ex-Adelaide member McGowan's late 87th-minute goal, which secured all three points for them. While it's hard to argue Sydney didn't deserve that win, it's worth noting Adelaide played with 10 men since 57th minute, when Strain earned himself a red card. On the other side, the Sky Blues saw Barbarouses' goal disallowed by VAR so we could say the two things cancel each other. All in all, it was an exciting match that saw fans on the edge of their seats up until the final minute.
Sydney FC shot very well in that fixture, with 8/14 compared to Adelaide's 3/14. They did, however, complete only 66% of their passes, which is something they will have to address heading into round two. On a more positive note, Sydney won 50 duels, which is a praiseworthy feat.
Wellington Phoenix looking to make a comeback
Wester United made Wellington Phoenix work hard for over 100 minutes, however, despite all the struggles, the Nix failed to defeat their former coach and a handful of former players on that night. Mark Rudan's side proved they are a better side, which was clearly seen in their offensive work, where United shot 6/16 compared to Phoenix's dismissal 1/14. All in all it was an exciting match, despite the hostile environment Western United had to play, which should not come off as a surprise. Phoenix hung up a sign which read "One thief, three traitors", clearly pointed towards Mark Rudan, Durante, Kurto and Burgess. While it was easy to see Rudan was not too comfortable standing next to his former teammates and fans, he can at least be happy United ended their maiden A-League fixture with a W. Overall, Phoenix failed to impress on that day, and if we were to point fingers to the main reason why the lost, it would be their poor shooting. On a more positive note, the Nix completed 87% of their passes, which is ultimately meaningless praise for an overall poor display.
Verdict & Prediction
The last two times these two sides met, it was Sydney FC who walked away victorious (0:1). Furthermore, Phoenix won only once in the last nine h2h fixtures, with one ending in a draw and six ending in Sydney's favor. It's easy to see Wellington Phoenix struggle to keep up with Sydney FC and from what we have seen from the two sides in pre-season and their opening matches, we don't see that changing. We believe Sydney are rightfully the favorites here, and while a minimal margin win would be enough, we can't imagine Sydney winning this one with only one goal to spare. Le Fondre scored twice against Adelaide and if he can keep up the tempo, we will surely produce at least one here as well.
Prediction: Sydney FC -1.00 Asian Handicap