For what seems like forever, we have all been reading and talking about the upcoming release of the betting platform here on Scorum. There was a point when it seemed so far away but in the past month or so the excitement has really been ramping up as we have been getting more information about the release. The expectation was that we could see it before the end of November but there hadn't yet been a date announced. Imagine my surprise and excitement when I woke up yesterday morning to the news that Scorum betting was live and ready to roll.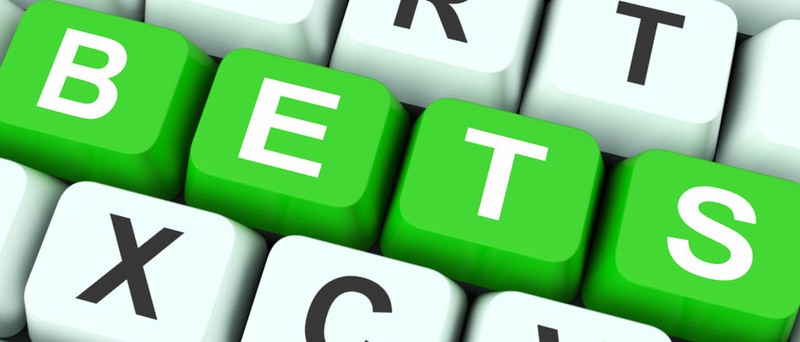 I read about the release while still laying in bed after my alarm went off Friday morning and I immediately headed to the Scorum betting site to check it out. Wow, I was really impressed with the layout and the ease of betting. That was one of the biggest questions I had in the back of my mind as we were waiting for the platform to be released. The aesthetics and the user-friendliness are two important factors to how much I will enjoy any betting platform. Scorum has hit the mark in both aspects and much more than I had even hoped for in terms of the functionality.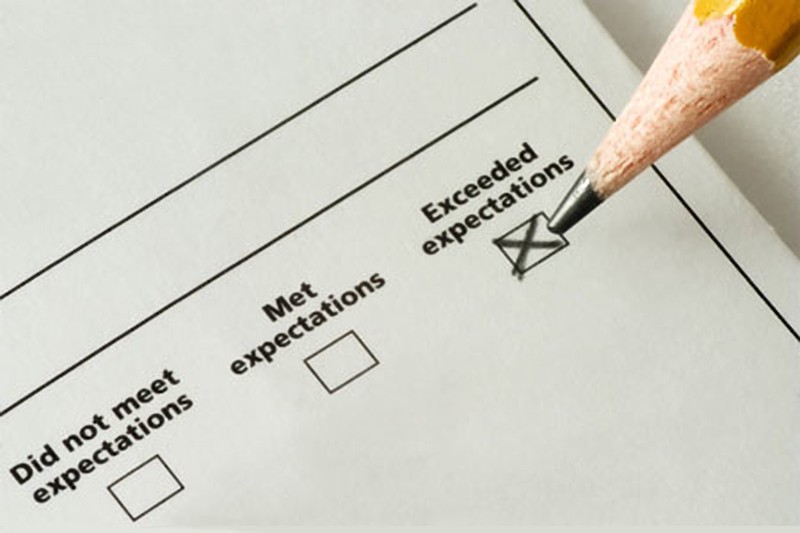 I was quickly looking for my betting options and to my excitement, there were options aplenty. Options that were going to actually be in play within a couple hours. Options that ran the whole day long. Living in North America means that with the time difference, you can bet on soccer pretty much any time of the day. I'm not going to lie, I was off the charts ecstatic when I saw this. However, I had some research to do. I know very little about soccer outside of the major leagues. I have some decent knowledge about the English Premier League and LaLiga in Spain but outside of that I am a little lost about who the best teams are and so I needed to do some brushing.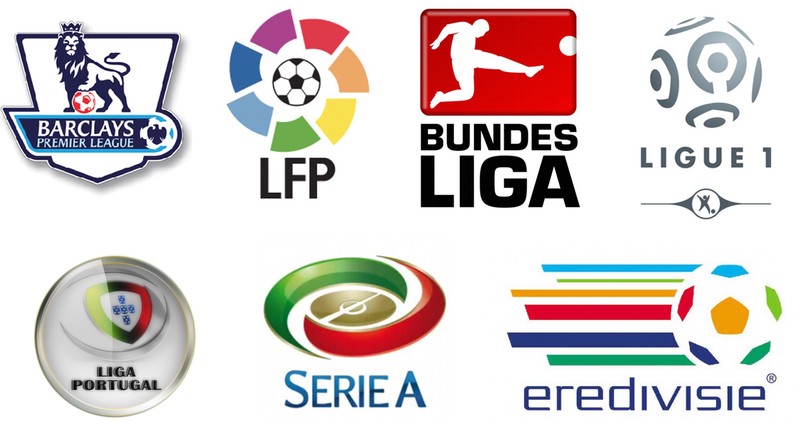 Yesterday, I learned all about the Russian Premier League and the Ukranian League. I placed only two bets as a trial run to see how easy things would be to navigate. Man, it was simple. There are basically six options for betting on winners for each game. You can bet on either team to win, a draw or there are selections for each team or a draw and for either team to win. At first, I was a little bit overwhelmed with the number of options and how to choose but it didn't take long to figure it out. Each betting option will have an odds attached to it. These are created by the bettors themselves. Underneath of the odds is the amount of Scorum Coins that have been wagered and are waiting to be matched by another user. You can choose to bet at the odds that have already been created or you may set different odds and start a new bet for that selection. If you choose to set your own odds you will need to wait until another user comes along and accepts the bet on the other side of your selection.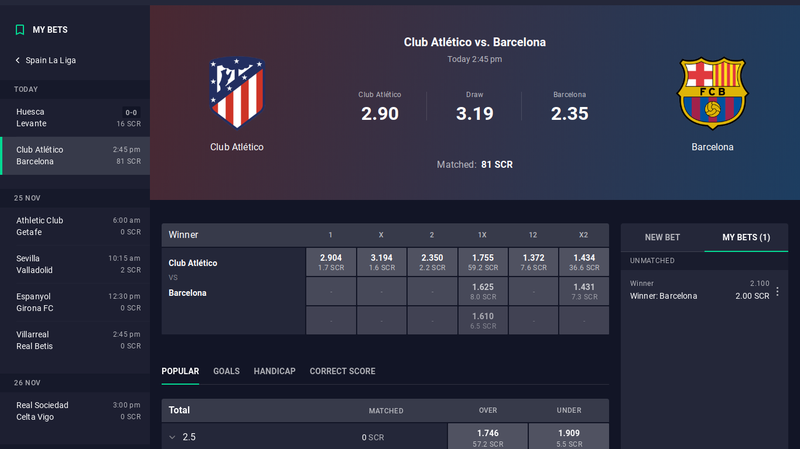 For example: In this shot, you can see the various bets that have been placed on either Club Atlético or Barcelona and the variety of other options. When I first came to this game there were no other bets placed on Barcelona so I made the bet you see on the right where I set the odds at 2.2. When I went back to check on the bet to see if it had been matched I found that someone else had placed a bet on the other side opening up a possible Barcelona bet at 2.35 odds. When I saw this I accepted that bet and deleted my earlier bet. I was only able to do this because my earlier bet was still unmatched. It is important to note that once your bet has been matched, you can no longer alter or delete the selection. I have to say, I am a big fan of the setup and how easy it is to navigate.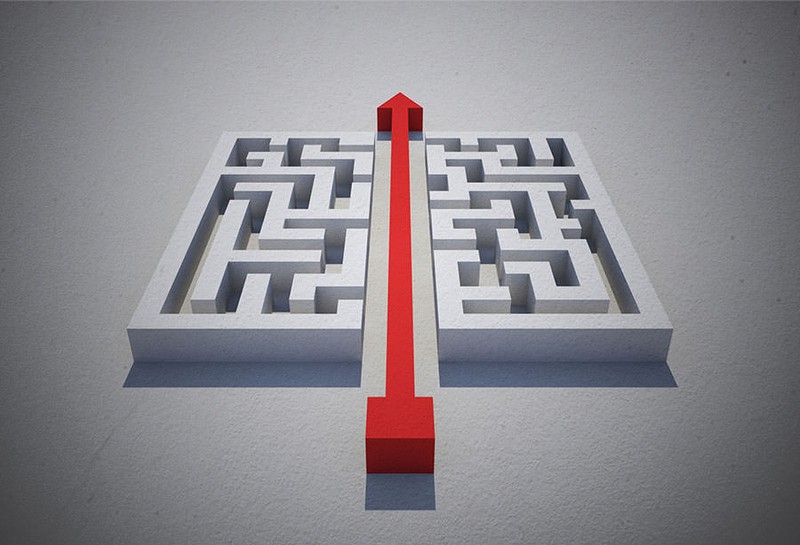 Of my two bets yesterday, I won one and lost one and ended up winning a full half a Scorum coin. I know that is peanuts but as I said earlier, it was a trial run. Today I have been all in and have bet on a bunch of different games. I am still only making small bets because users were cautioned to bet small while the platform is still in beta, just in case there might be any bugs to work out. Plus, my lack of soccer knowledge prevents me from being too confident in any of my selections. Oh my, what a fun morning of following a sport that I usually only follow during big events like the World Cup, the European Cup or the Olympics. So far today I have made 10 bets and I am breaking even on the ones that are finished so far. I even managed to hit a pretty nice draw pick that had big odds but unfortunately, there was only half a Scorum to bet against so the profit was only 4.5 Scorum. I would like to have bet more on that one.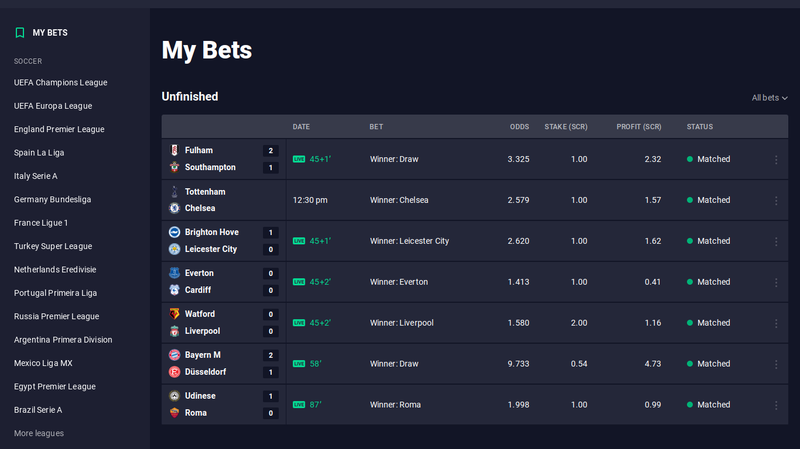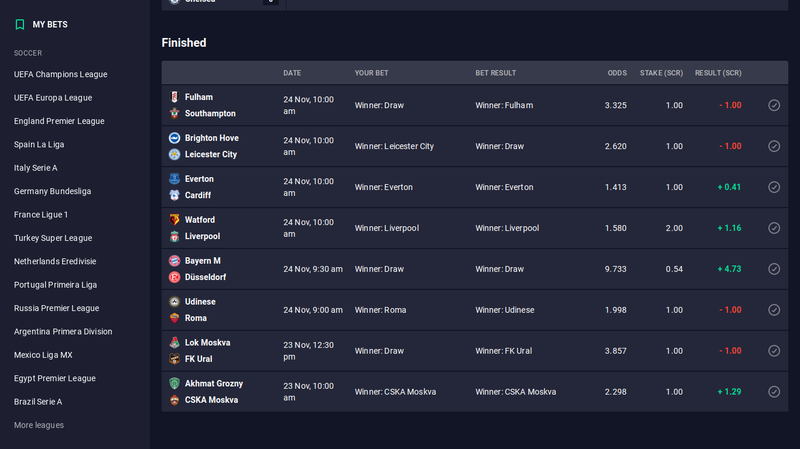 There is so much more to bet on than just the winners and the losers. You can bet on a large variety of prop bets. You can bet on total goals, final, handicap bets and much more. The key is that you have to have someone match your bet otherwise it will be a non-bet and your wager is returned. You can even make bets live during the game. I think one of my favourite features is that the games are constantly being updated and you can track your selections in real time. This is fantastic because you can't watch all of these games live here in North America unless you have a special package for soccer. I do have a subscription with DAZN and they happen to carry quite a bit of soccer. I think I watched more soccer this morning than I have in a very long time.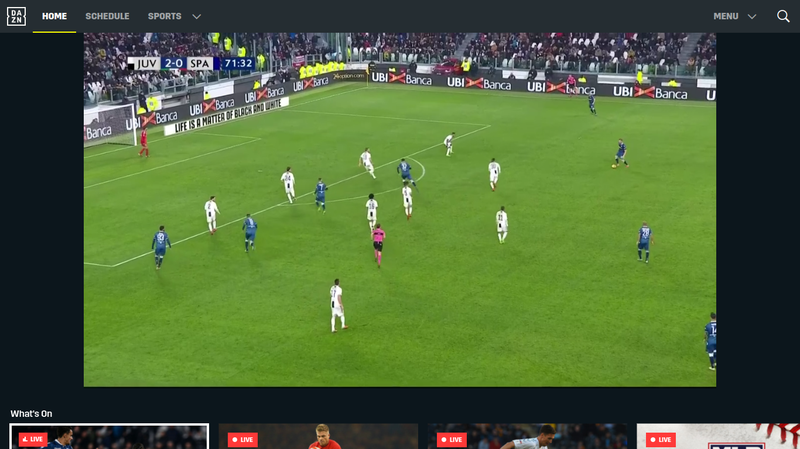 Overall, I am extremely impressed with the new betting platform provided by Scorum. It has lived up to its billing and I can only see it getting better as we go along. If I was to a single complaint at this point it would be that only soccer is available for betting at this time. Being from Canada, I would really like to have the major North American sports be available on the platform as well. Betting is a huge industry here in North America and I think it will be important to have those options available in order to attract a wider audience and more users. Betting on the NFL is a massive money maker. I fully expect that we will see these sports as options here on the betting platform before long. I must say though, betting on soccer is going to turn me into a soccer fan. It is so easy to get engaged in a sport when you have something riding on the outcome. Even something as small as 1 or 2 Scorum Coins. It is always fun to win!!
If you have yet to check out Scorum Betting, I would highly recommend that you do it now. Don't wait another minute! Go and sign up and get yourself off and running with the newest addition to the Scorum experience. I can promise you that you won't regret it!
Also, make sure to get registered for the amazing 5000 Scorum Giveaway being organized by the Scorum Betting Community. A great way to get rewarded for being one of the early adopters of the betting platform. Check out the update about the contest as well.
I look forward to seeing you there!!!!