The International Break is over and we have a full English Football weekend. In the top five leagues that the model is making the picks for we have 58 games. Enjoy!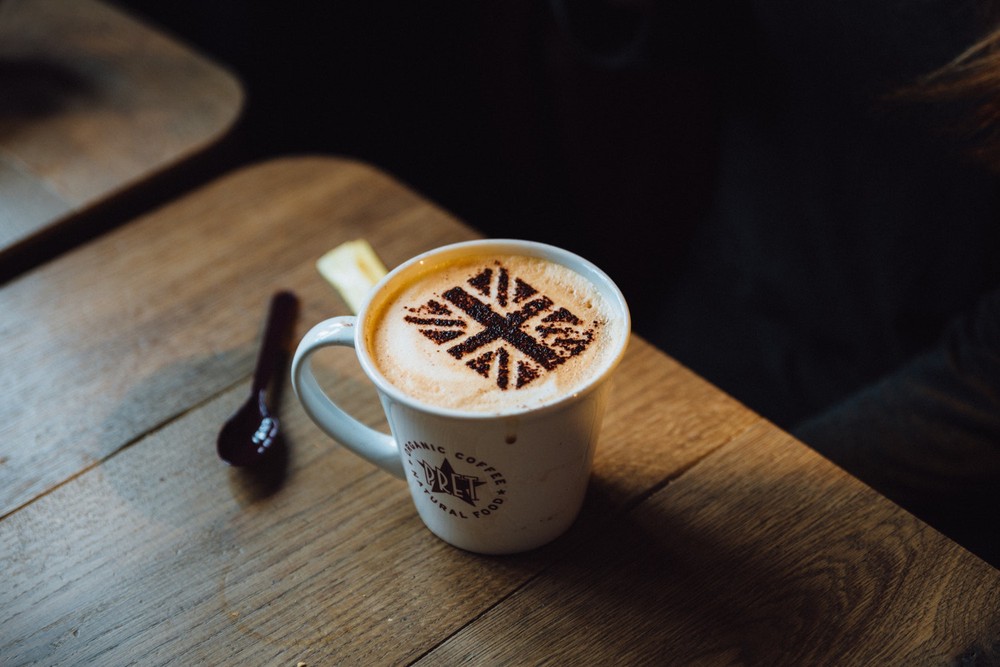 Before placing any bet please do see the last model's performance report. Thank you!
EFL Premier League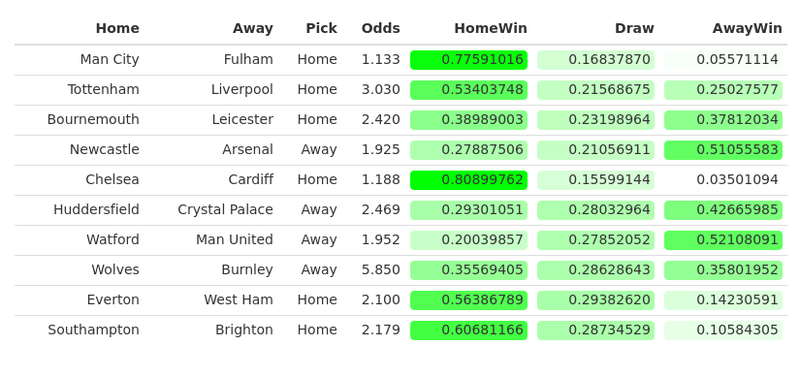 For the Premier League Matchday 5, the model is mostly following the bookies in all but 2 cases:
It favors Tottenham @3.03 over Liverpool
It thinks that Burnley @5.85 will surprise the Wolves
I wouldn't follow these two picks, but I'd consider the scaled-down versions:
Tottenham +0.25 @1.884
Burnley +0.75 @1.952
EFL Championship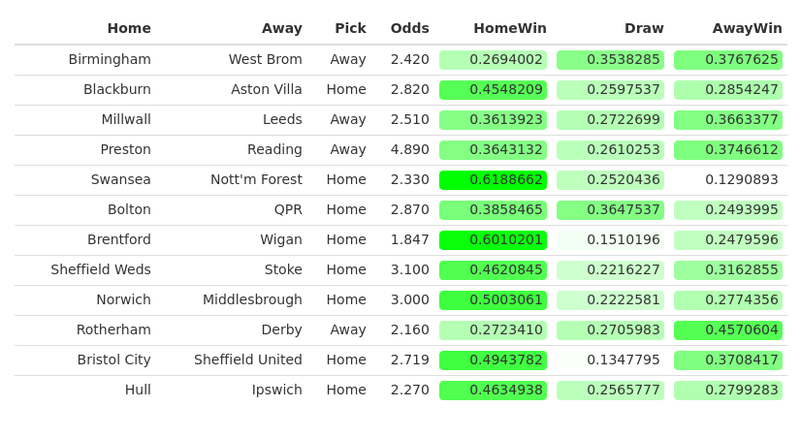 No big surprises here besides Reading @4.89 and Norwich @3.00. I'd avoid both games and instead go with the following:
Bolton +0 @2.010
Sheffield Wednesday +0.25 @1.806
EFL League One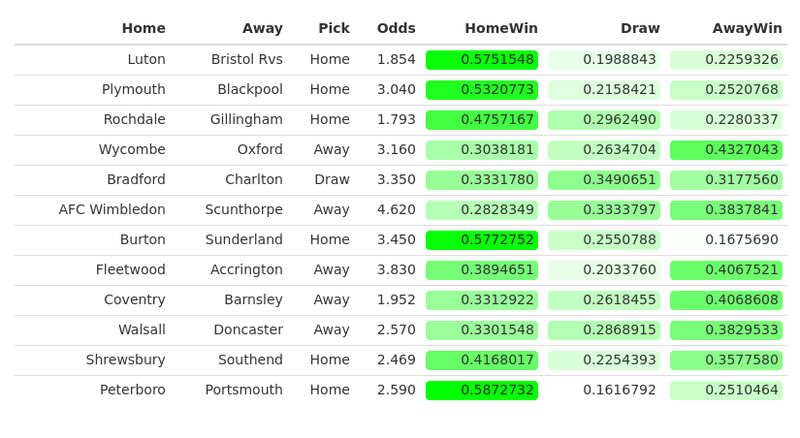 This league is my model's kryptonite and I would stay clear from its picks here until it improves its performance.
EFL League Two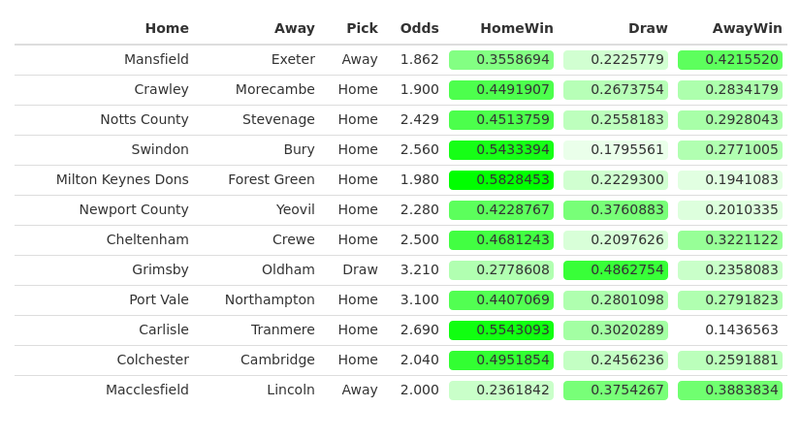 Here, the model does better than in the league above, but I'd still go here with the scaled down bets:
Exeter +0.5 @2.010
Swindon +0 @1.877
Carlisle +0 @1.970
Vanarama National League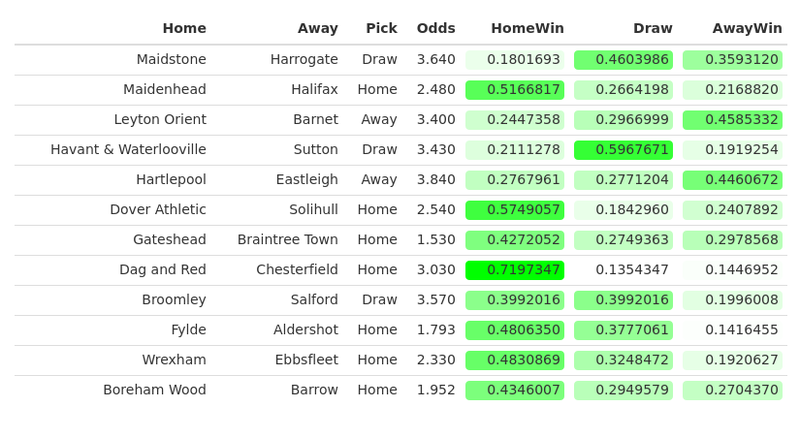 Now we are talking, 3 draws :-) Funny enough, I like one of them:
Maidstone v Harrogate - Draw @3.640 - Harrogate sits at the top of the table with 22 points from 10 games while Maidstone got just 7 points from the same number of games. So why play a draw here? The new manager plus the home advantage may be just enough for the Stones to get a point out of this game.
Wrexham -0.25 @2.00 would be my second pick here.
That would be all for this weekend. Thank you for reading and good luck!

Join the Sports Betting Community!
Vote stimp1024 and btb for delegates!
Thank You!